What is Ireland known for? An abundance of green landscapes, a proud literary heritage, and a passion for sport might come to mind. But that's not all. There's nowhere quite like the Emerald Isle, and when you visit Ireland, you'll discover its many charms and secrets for yourself.
To prepare for your trip to this Celtic island, check out this list of fun and inspiring facts about Ireland. Including cultural highlights, national stereotypes, and more, read on to discover 10 things that make Ireland unique.
Before we get started, the first fact you need to know is that the island of Ireland is split into two: the Republic of Ireland and Northern Ireland. The latter is part of the United Kingdom, along with Scotland, England and Wales.
Our tip? Visit both Northern Ireland and the Republic of Ireland on the same trip for the complete Irish experience.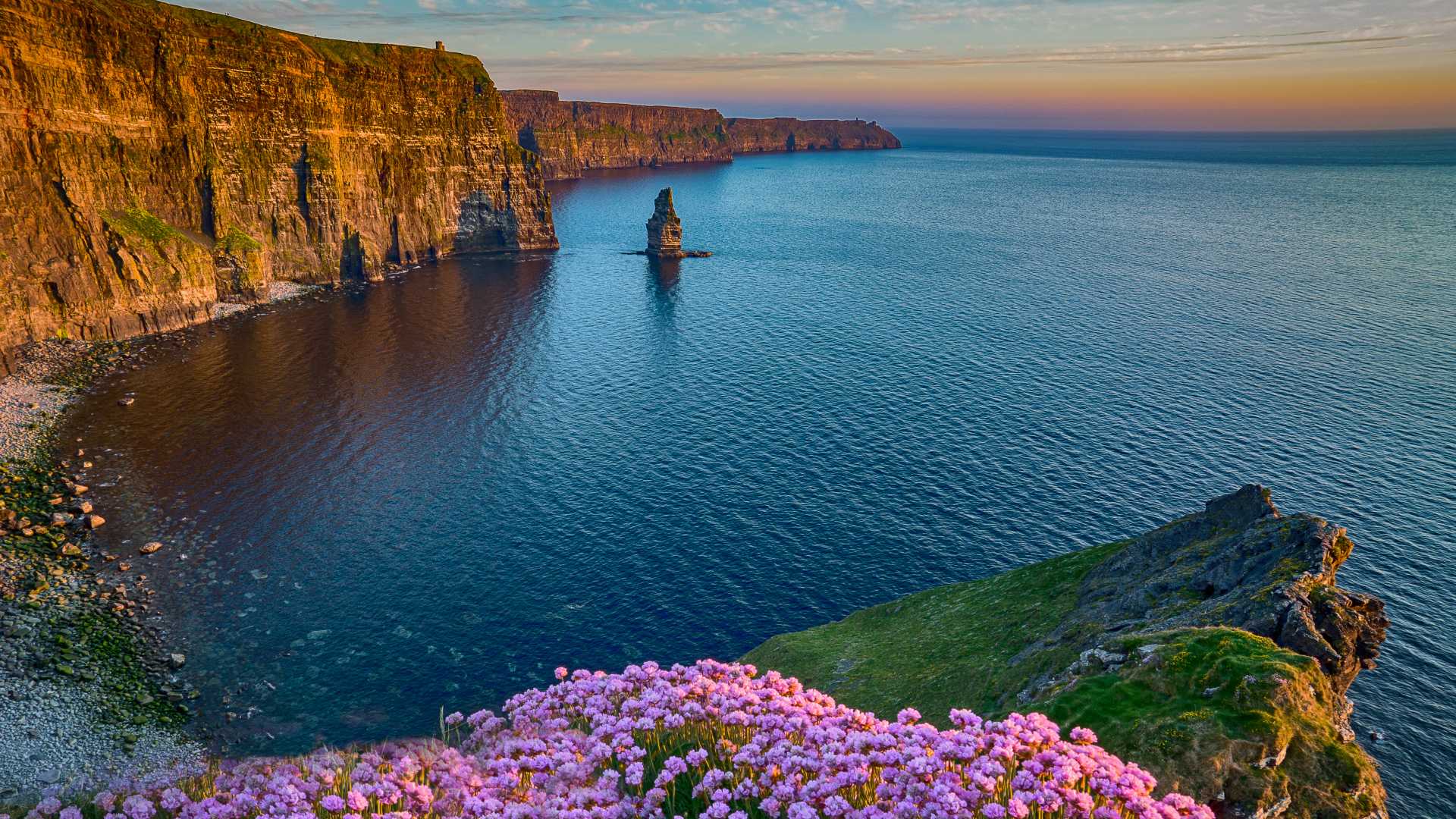 1. Ireland is famous for its gorgeous, diverse landscapes
It's known as the Emerald Isle for good reason. On any visit to the island of Ireland, you'll enter a world recognisable for its lush, sumptuous shades of green. But the country's natural beauty doesn't only lie within these pretty countryside scenes.
In Ireland, those abundant rolling hills end abruptly at dramatic clifftops and sea views on the Wild Atlantic Way. Elsewhere, pinnacles of rugged mountain peaks loom over sand dunes speckled with the pink of heather.
While green may be the stereotype, Ireland really has an astonishing variety of landforms and colours to offer.
You may know some of Ireland's landscapes as famous filming locations. Romantic scenes from the TV show, Normal People, were shot beneath the pleated cliffs of Benbulben on Streedagh Beach in Sligo, for example. And Skellig Michael, an island off Ireland's southwest coast, features in the Star Wars movies.
2. The country boasts a deep literary culture
Ireland is incredibly proud of its literary heritage. Some of the greatest writers in the English language have hailed from the island of Ireland in recent centuries. And its literary culture remains very healthy today.
Consider the dandyish wit of the Victorian playwright, Oscar Wilde. Then there's the formidable intellectual works of literary giants, James Joyce and Samuel Beckett.
More recently, the late Northern Irish poet, Seamus Heaney, delighted and moved audiences with his Nobel Prize-winning verse.
Today, there's no sign that this literary liveliness is quietening down. You only need to see the popularity of Sally Rooney, Roddy Doyle, or Colm Tóibín to know Irish literature is alive and kicking.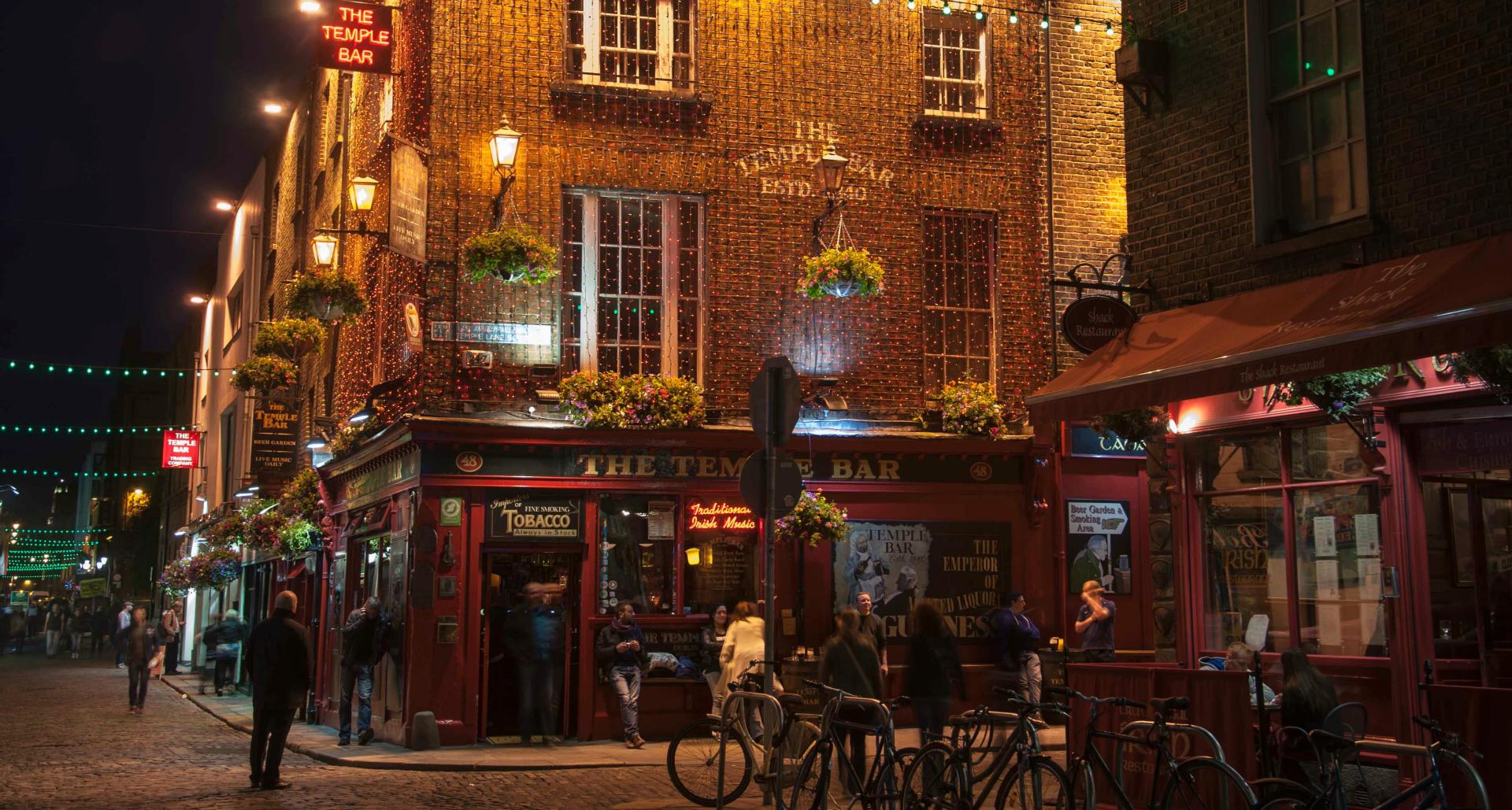 3. Irish pubs are an important part of life
It's a bit of a stereotype that the Irish enjoy a drink or two. Just like Scotch in Scotland or wine in the Mediterranean, Irish whiskey and ales have a diverse history and a large following of very serious connoisseurs.
Yet a drink is not just a drink. Instead, it can represent an enduring part of a country's culture. Visit any pub in Ireland and you'll witness why these social spaces are such an important part of the nation's way of life.
Alternatively, Dublin's Guinness Storehouse is a place where you can experience the history of Ireland's beer culture. It's the site where Guinness – Ireland's most famous beer – was brewed, stored, and fermented. Of course, you can sample a taste of "the black stuff" here too.
4. Ireland's music is recognisable across the world
Like its literature, Ireland's music is diverse, wildly popular globally, and fundamental to Irish traditional and modern culture. As a visitor to the country, there's so much you can enjoy.
Of course, you could look out for gigs by some of the living legends of Irish and Northern Irish music, including U2, Sinéad O'Connor, or Van Morrison. But the glorious thing about Irish music culture is that you don't have to go to the headline acts to find exceptional talent.
Instead, wherever you are in the country, head into a pub and there's a good chance that you'll witness an incredible live performance. It could be a highlight of your trip.
The Limelight © Brian Morrison – Tourism Northern Ireland
5. The island has a long history of emigration
Spellbinding, awe-inspiring, and often painful too, Ireland's complex history of emigration is something that many visitors come searching for.
Perched on the edge of the Atlantic, Ireland has forever been a place from which people have set sail in search of opportunity and discovery. Remarkably, for example, Irish monks were early settlers of Iceland, back in the 12th century.
In Dublin, you can explore the long story of the Irish diaspora at the Irish Emigration Museum. A past winner of the award for "Europe's Leading Tourist Attraction" at the World Travel Awards, the museum explores the history of Ireland through the stories of those who left.
6. You won't find bigger sport fans anywhere else
The Irish are known as big fans of rugby, a sport in which the country regularly ranks among the top teams in the world. But maybe you didn't know that the country's real sporting passions actually lie elsewhere.
The 2 most popular sports in Ireland are entirely homegrown. The first is Gaelic football, in which 15 players from opposing teams kick or punch a ball into their opponent's goal. Interestingly, it's one of the last strictly amateur sports in the world.
The second is hurling, an ancient Gaelic game that's again played with 15 players, this time controlling the ball with sticks known as "hurleys". Hurling claims to be the world's oldest sport.
You can witness these intense sports for yourself, for example at the national Gaelic games stadium, Croke Park in Dublin.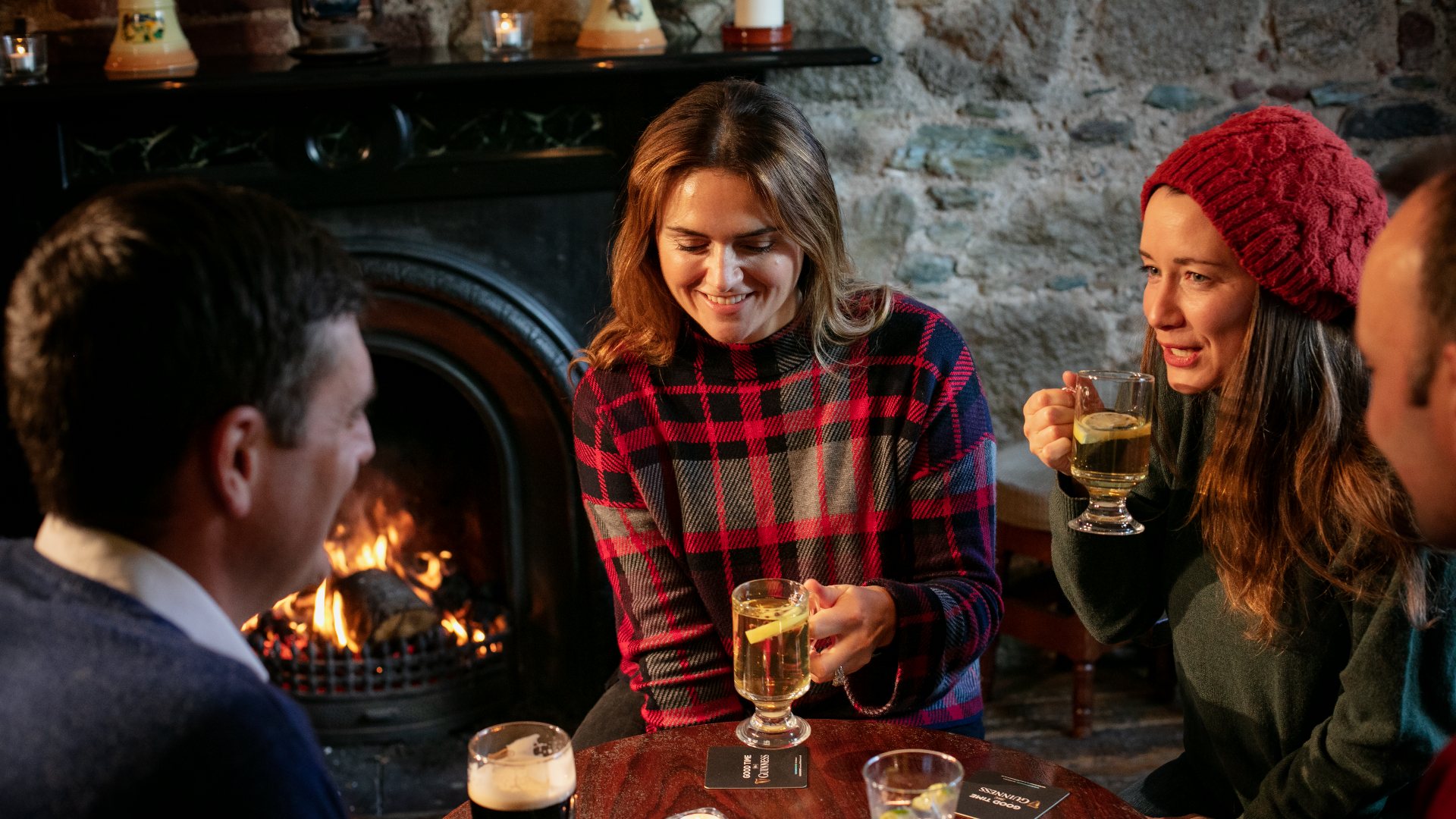 Rostrevor Inn © Brian Morrison – Tourism Ireland
7. Dark humour is a national trait
One of the most famous stereotypes about the Irish is that they love the craic. It's a word that translates roughly as "chat", "good conversation", or just "a good time". As a result, the Irish are famously friendly, talkative, and hilarious.
Of course, comedians like Dylan Moran, Tommy Tiernan, and more recently, Aisling Bea, have helped to make Ireland's style of dark humour a national brand. But you might experience it for yourself at any pub or shop you visit.
The friendly Irish spirit makes the country a joyous place to stay, where you can expect some of the world's best hospitality.
8. Irish Celtic traditions remain alive
When thinking of Ireland, images of leprechauns and shamrocks are rarely far behind. You'll probably recognise them from the imagery of St Patrick's Day – the festival in celebration of Ireland's patron saint.
In reality, these characters come from Ireland's strong folk tradition that's inspired everything from song to Irish dance to poetry. Leprechauns, for example, were mischievous little fairies, while the shamrock (or the clover) was traditionally a symbol for the Catholic Holy Trinity.
We have the efforts of poet William Butler Yeats to thank for their continued presence in Irish culture. He was part of the 19th-century Celtic Revival, a movement across Ireland and areas of Great Britain that promoted Celtic culture and traditions.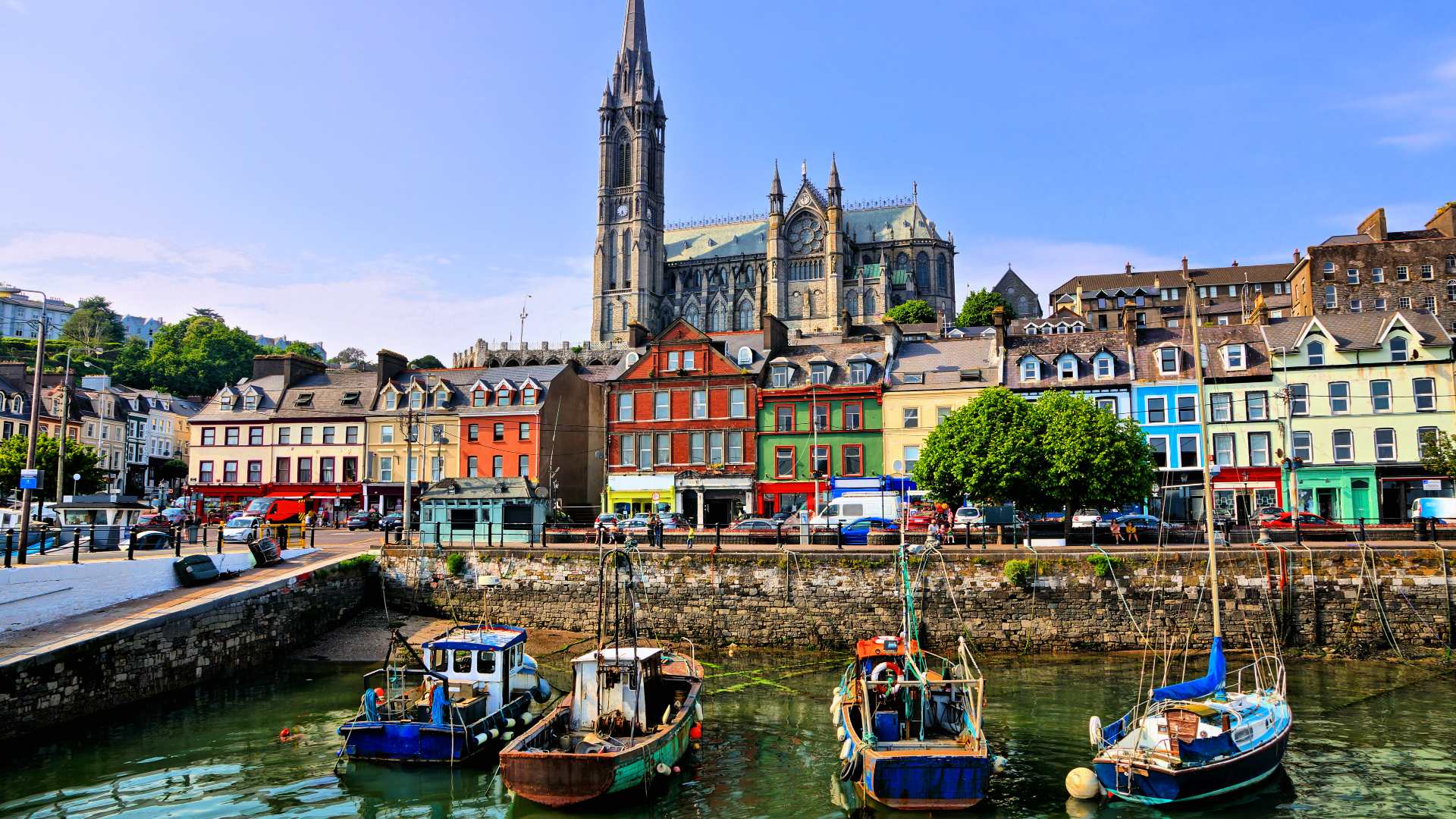 9. Ireland's cities are vibrant, lively places
Beyond its famous green landscapes, your trip to Ireland won't be complete without visiting its exciting urban scenes. Ireland's cities offer compelling cultural attractions, diverse bars and restaurants, and an impressive range of historical sights.
In Ireland's cosmopolitan capital, you can explore the grand Dublin Castle, the 12th-century St Patrick's Cathedral, and the vast Phoenix Park. Meanwhile, Cork, on the south coast, is Ireland's second city. Set in County Cork, it's known as the "food capital of Ireland".
Then, on Ireland's west coast, you'll find Galway. The fastest growing urban area in Europe, it's often referred to as "Ireland's true cultural heart".
10. Ireland's food deserves to be more famous than it is
Now, Ireland is not exactly known for its cuisine. But that really does a disservice to Irish food. The nation has an incredibly rich food culture that's diverse, traditional, and, of course, delicious.
In Ireland, most visitors start with Irish stew, an endlessly variable hotpot of root vegetables and lamb. Alternatively, soda bread, colcannon, and the Irish pancake known as "boxty" are delicacies that you simply must try. And if you're on the coast, you shouldn't miss Ireland's abundant seafood either.
While better known for its traditions, Ireland's contemporary food culture is booming. In Dublin, Cork, and other cities, you'll find many modern and surprising restaurants for every taste.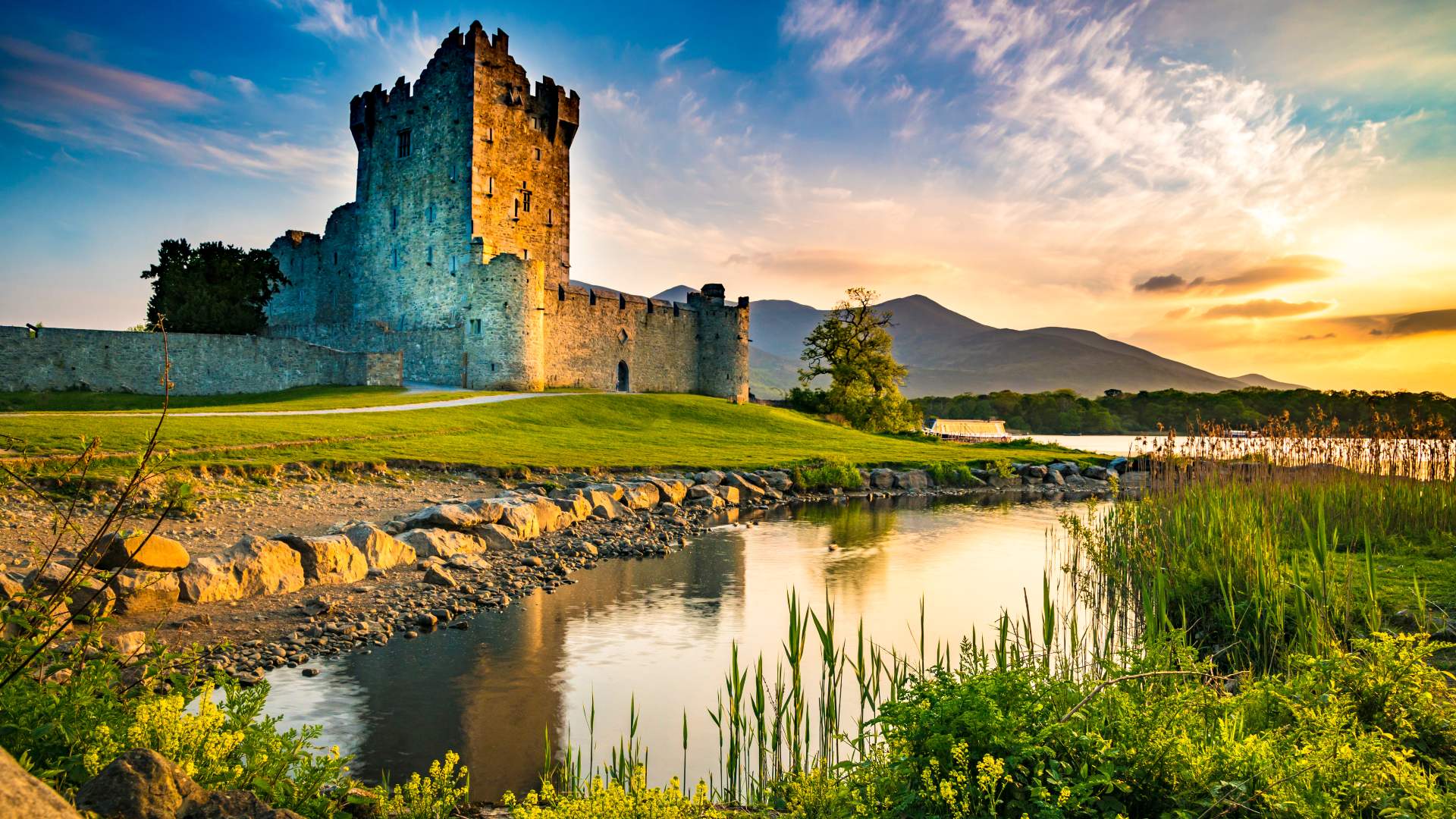 5 Bonus fun facts about Ireland
Want some more Ireland facts? Here's some fun trivia that reveals Ireland in all its uniqueness.
Ireland is the most successful country in the Eurovision Song Contest. The nation has won a massive 7 times since the contest started in 1956. However, it has finished in the top 10 only once in the last 14 years.
Halloween was invented in Ireland. The roots of Halloween can be traced back 2,000 years to the Celtic Samhain festival, which celebrated the end of summer.
Ireland has the largest number of red-haired people of any country in the world. Over 10% of the Irish population are estimated to have red hair. That compares to about 1% in Southern Europe, for example.
Ireland is the only country in the world to have a musical instrument as its national symbol. As a testament to the country's love for music, Ireland boasts a harp as its national emblem. It dates back to the 13th century.
It's estimated that there are 30,000 castles and ruins in Ireland. While Blarney Castle and Bunratty Castle are among the most famous, you can see literally thousands more. This staggering number is likely the result of Ireland's tumultuous history of conquest and unrest.