Living in New York shapes our residents into quite the unique characters. Before we know it, we find ourselves traveling out of state and quickly realizing that our everyday nature isn't common all across the board. Acquiring memorable personalities and head-turning traits, we refuse to do anything but embrace these twelve strange habits that have become infused in us.
1. We eat plates of garbage.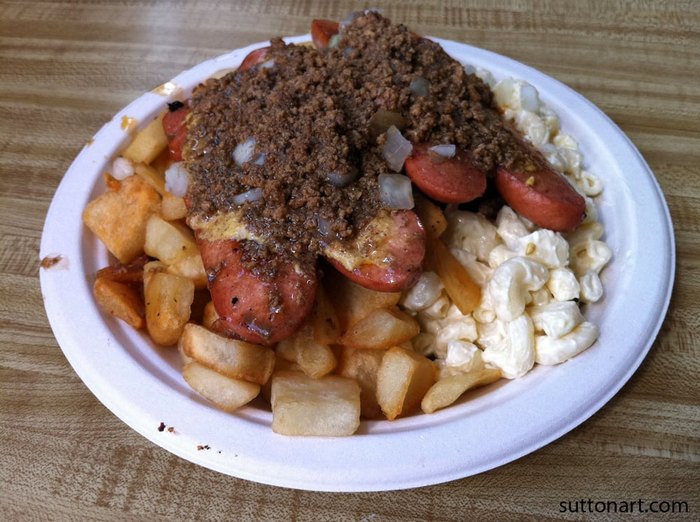 Robert S./Yelp
Okay… well maybe not literal plates of garbage. Make your way out to Rochester and other surrounding areas and you'll find our residents of Western New York chowing down on what we call Garbage Plates. Made up of meat, macaroni, home fries, beans and plenty of other options, this is one dish that's quite far from tasting like trash.
2. And quench our thirst by drinking water straight from the tap.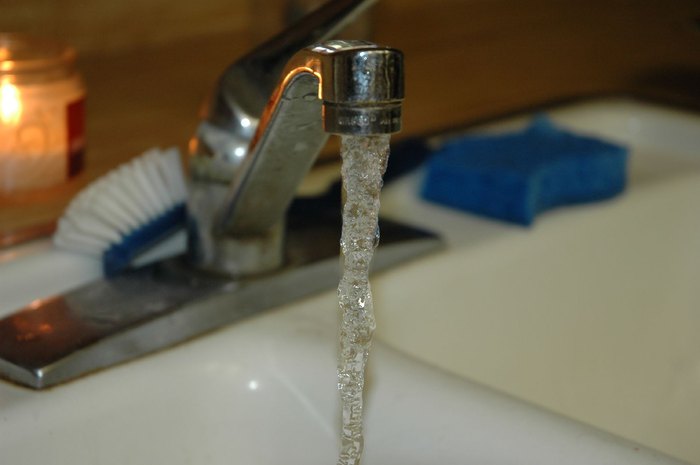 Joe Cheng/Flickr
When an out-of-state friend asks you for water and they see you pouring them a glass straight from the tap, the look of disgust is quite priceless. But once they get a taste of what comes out of our residential fountains they realize quickly that they made a fuss for nothing.
3. We refuse to stop telling you about how Ithaca is GORGES.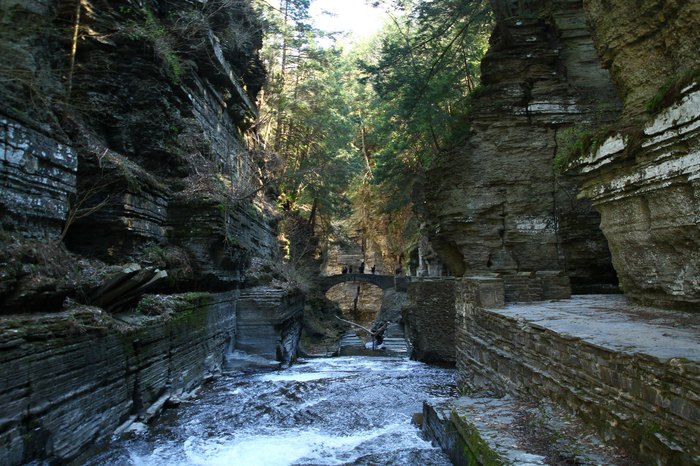 Chris Waits/Flickr
You might be surprised to find out just how many of our small towns have earned nicknames, but you won't find a more well-know slogan than Ithaca's. A small area of New York that's jam-packed with natural wonders, mainly gorges and waterfalls, we can't help but yell about how Ithaca is gorges!
4. We're willing to squeeze ourselves through tight spaces to achieve unforgettable views and adventures.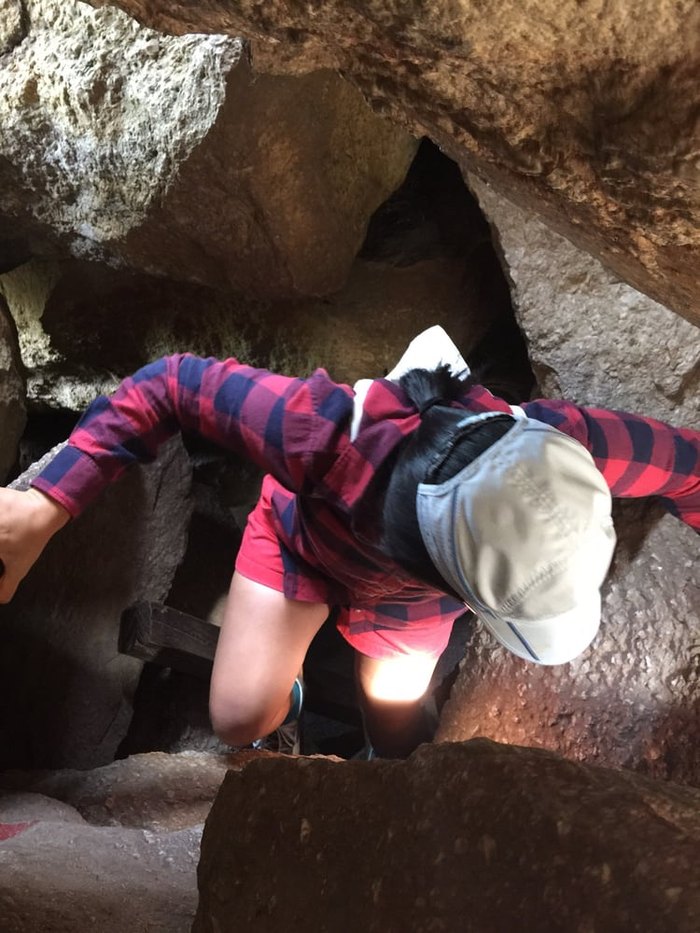 Paul K./Yelp
There's plenty of hikes within New York that may seem mind-blowing to out-of-towners or even fellow residents, but part of living in this beautiful state mean's playing in this great backyard of ours. Full of adventure, trails like the Lemon Squeeze in New Paltz will have you following trail markers through actual crevices and tight spaces. It may seem crazy to some, but we wouldn't trade in these memories for anything else.
5. Sometimes all we need to clear our mind is to take a drive to nowhere.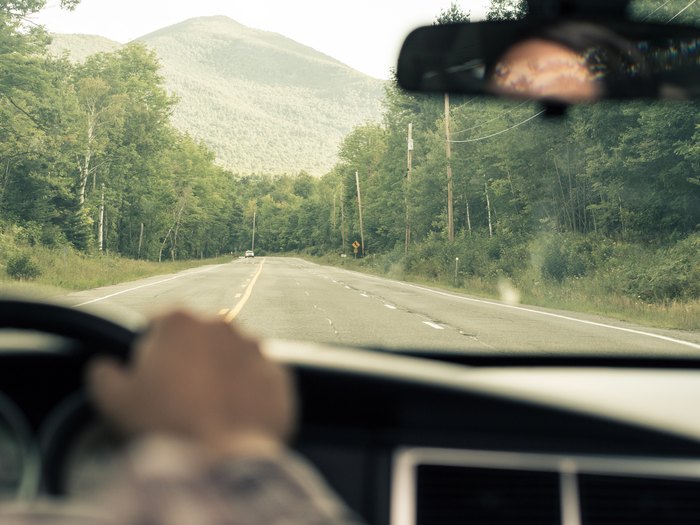 stillwellmike/Flickr
Yes, nowhere. With scenic views all around us, we frequently find ourselves driving to nowhere just to unwind in our spare time.
6. Specifying that we're not from New York City, but instead we're from New York state.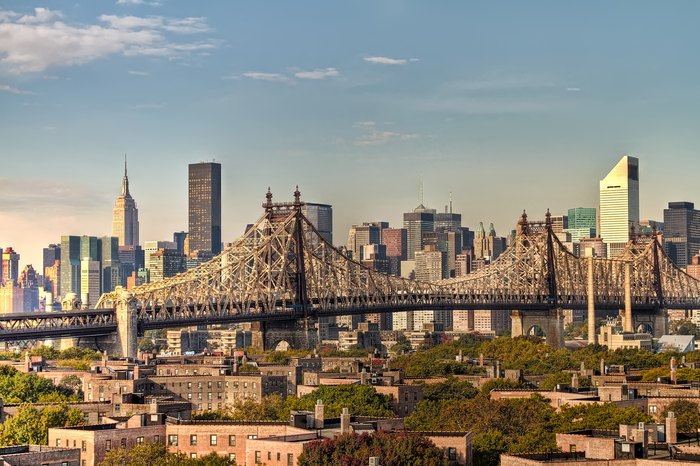 hjjanisch/Flickr
We'll stop being super specific about where we live upon introduction when you stop assuming that we're referring to the Big Apple when we tell you that we're from New York.
7. No, we're not going to stop praising Wegmans.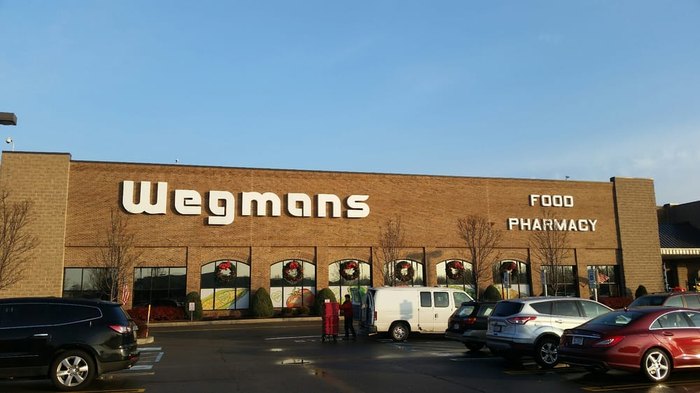 M S./Yelp
We get it, you can't comprehend why we have such a strange love affair with this super market. But at this point, we no longer care. We realize what a gift it is to have Wegmans at our finger tips and are more than pleased to have their headquarters set up in our state.
8. Bringing our favorite fictional worlds to life.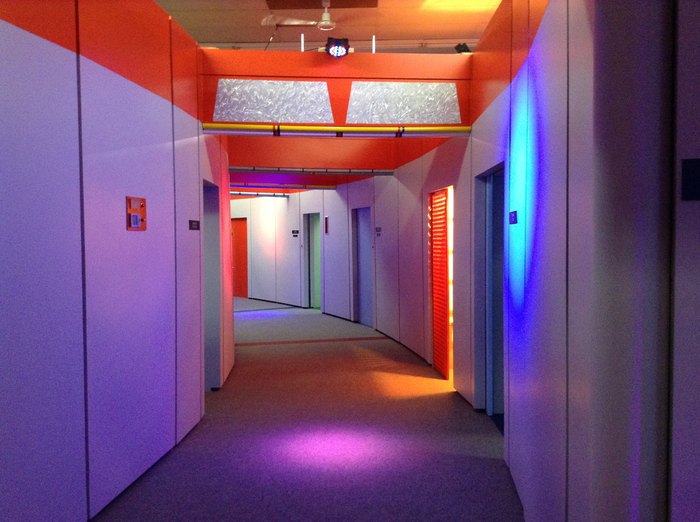 Steve W/TripAdvisor
We love being creative and putting our imagination to work. All over New York you can find fictitious wonderlands being brought to life for our residents to enjoy. From Star Trek Tours in Ticonderoga and the North Pole in Wilmington to Harry Potter Wizarding Weekends in Ithaca, there are so many enchanting destinations in our state that will take you to another world. We're never afraid to go big!
9. We're not ashamed to lovingly praise our whacky, yet historic landmarks.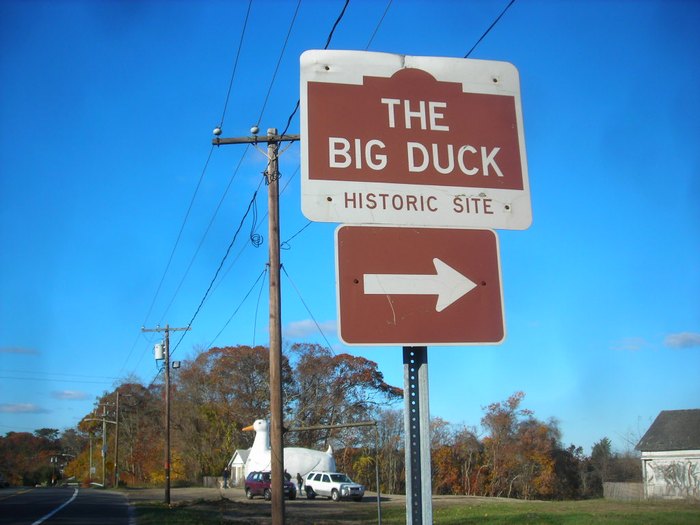 Doug Kerr/Flickr
New York has handfuls of attractions that are far from ordinary. While these attractions may seem completely odd to out-of-state friends, we take no shame in publicly praising an enormous duck on Long Island and other things of that strange nature.
10. Shouting out into the open and looking like a crazy person.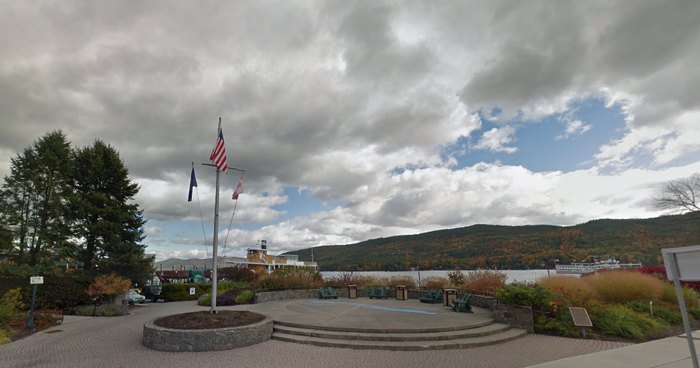 Google Maps
Okay this one requires a bit of explaining. One of our most beautiful locations that draws in tourists from all over the place happens to also be the same place in the Adirondacks that's home to a bit of a natural phenomenon. Right in one of Lake George's most popular spots is an actual "x" that acts as a vortex of sorts. Stand in the precise location of Lake George's Mystery Spot and your voice will sound like it's echoing. The only catch is that only people standing in this spot will be able to hear the effect on your voice, making you look a bit insane to anyone walking by who isn't aware of this extraordinary spot.
11. Eating salted potatoes isn't a punishment, it's a delicacy really!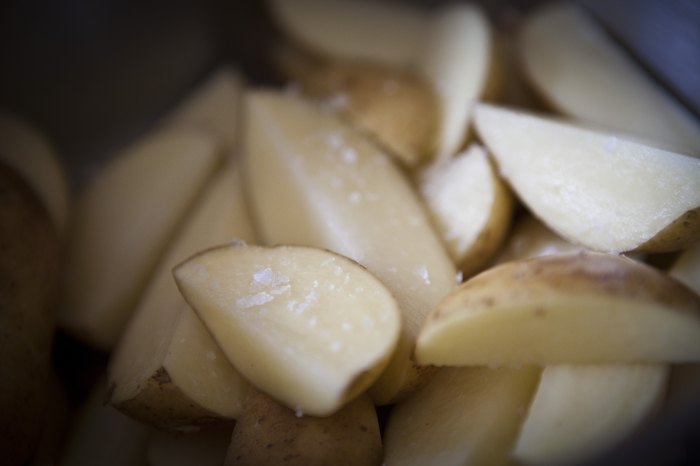 Darryl Godden/Flickr
A snack that may seem simple to some, eating potatoes with salt is something lots of our residents love to feast on. We won't apologize for it!
12. You can't blame us for taking our sandals out of the closet at the very first sight of a 70 degree day, it's been a long winter.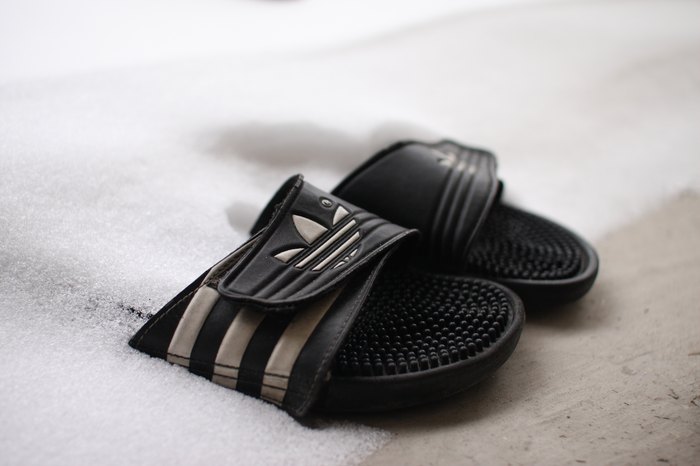 arvind grover/Flickr
It may seem crazy to some, but if the weather is warm we're going to acknowledge it. We don't care if it's February, if a beautiful 70 degree day appears in front of us we're going to dress like it no matter what season it's actually suppose to be. Most of the time our closet looks like it's made up of nothing but confusion. With whacky weather that tends to have a hard time making up it's mind, you can easily find yourself wearing a North Face jacket one day and a bathing suit the next.