1. It's incredibly unlikely that you'll see a snake or spider……
I've lost count of how many times I've heard people fret about visiting Australia because of the spiders and snakes.
It doesn't just stop at those animals either, I remember when I went back to the UK and a friend said "I heard that there's currently an infestation of killer bees in Brisbane and that most people have redbacks all over their house".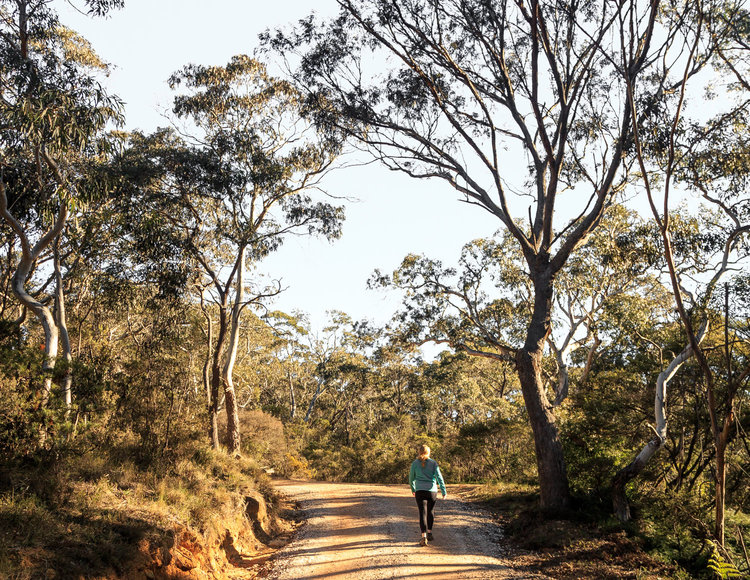 This is blatently not true. In the four years we've been living here, I've seen around ten snakes, all of which were while out bushwalking not hanging around in your backyard. There have been no venomous spiders, no sharks, no Portuguese Man 'O Wars, nothing in fact that just appeared and wanted to k.i.l.l me.
The last time someone d.i.e.d from a spider bite was 1979!
Now this doesn't mean you can go swimming in areas in North Queensland with warning signs for box jelly fish or start digging for funnel web spiders, but you should not let the fear of these creatures put you off coming here.
2. You can get surprisingly close to the safe wildlife
Emphasis on 'safe' wildlife – we don't recommend getting up close to a croc or a snake! However, one of the things that always surprises me is that many Australian animals aren't scared of people.
The animals aren't hopping down the street – seriously, a lot of people think that kangaroos and koalas hang around the centre of Sydney – but they aren't too hard to find.
Kangaroos will happily stare at you for a long time before hopping on, koalas won't move for anyone and migrating humpback whales are more than happy to breach and splash around in front of tourist boats.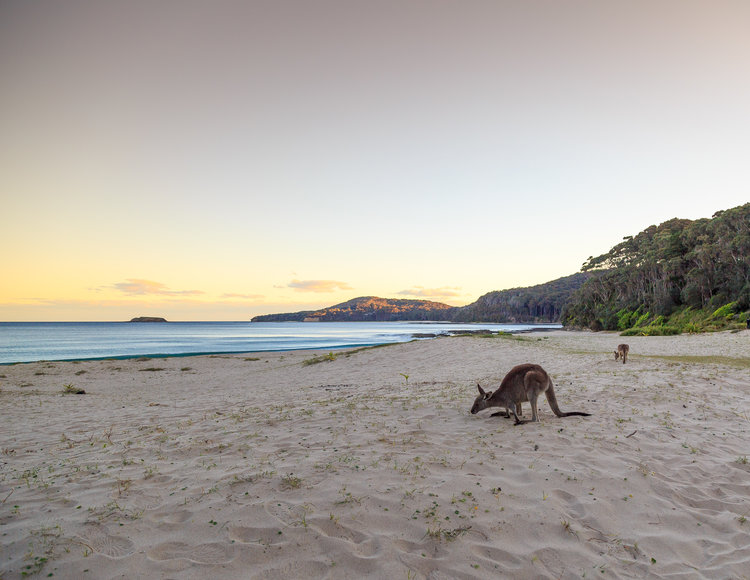 3. Australia is one of the most expensive countries in the world and it isn't getting cheaper
The one thing that will sting you (pardon the pun) is the cost of things. Unfortunately, Australia is an expensive place and high costs are unavoidable.
Don't put off a trip to Australia thinking that it will get cheaper, as it holds the world record for going the longest without having a recession (it's been decades). But, there are ways to make your money go further.
Food and accommodation costs are sky high but the great thing about Australia is that a lot of the best things to do here are outdoors and can be done for free. There are a lot of things that don't require a tour and it is possible to have all of the best experiences in the Daintree Rainforest, Uluru, the Blue Mountains and Tasmania for free. You'll only have to pay for food, accommodation and car hire. If you like camping even your accommodation costs will be low or sometimes free.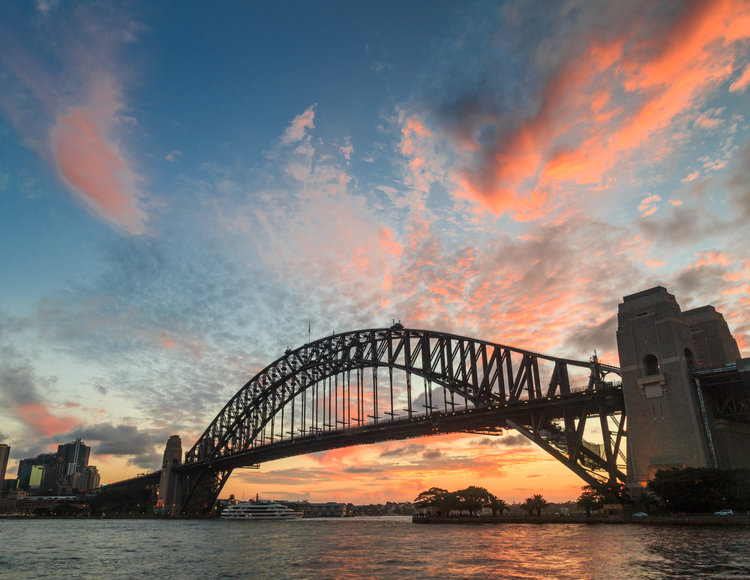 4. Australia is huge
To put this into perspective, Australia has cattle stations bigger than Belgium. It is called a continent because it is so big, so start thinking of it in terms of the size of the United States or Canada. We took the Indian Pacific Train from Perth to Sydney and it took 4 days!
Don't expect to be able to get a short train or bus ride between destinations. It's become a normal part of my working life to take flights for a business trip in the same country.
For example, Perth is a five hour flight from Sydney and it's closer to Indonesia than the east coast of Australia. Perth is also the most isolated city in the world and is over 2,000km from the nearest city – Adelaide.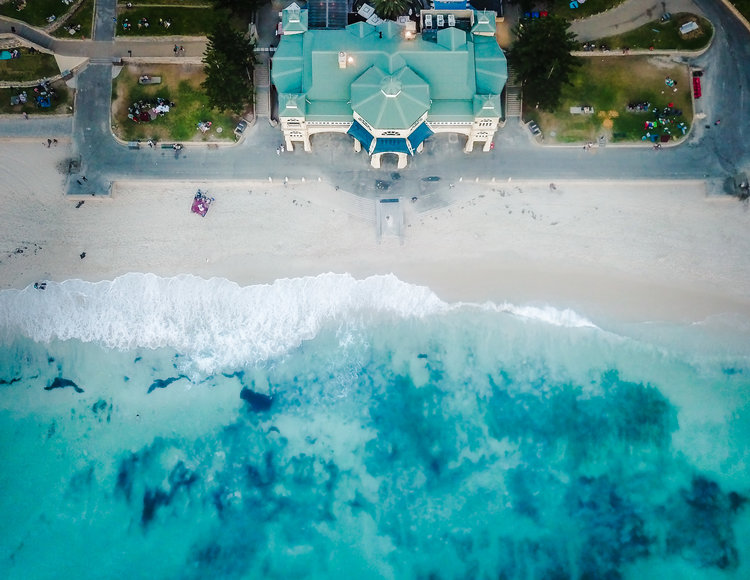 You can take a nine hour car journey and look at the map and you've only moved half an inch.
We've often got round this on our holidays by choosing a state capital city and exploring within a few hours of it. For instance, if you choose Melbourne within a few hours you can hit The Great Ocean Road, and stunning hiking areas such as the Grampians and Wilson's Prom, which don't have as many people visiting and are beautiful.
5. If you don't plan your trip well in advance it will cost you!
Although you can leave it to when you turn up, the best trips to Australia require a bit of planning, especially if you want to see a lot in a short space of time.
This is in part due to the seasonality of the country, the distances and the fact that the best things to do require some thought. Contrary to common belief, kangaroos don't just hop down the street, koalas are highly endangered and the Great Barrier Reef is actually quite a distance from anywhere!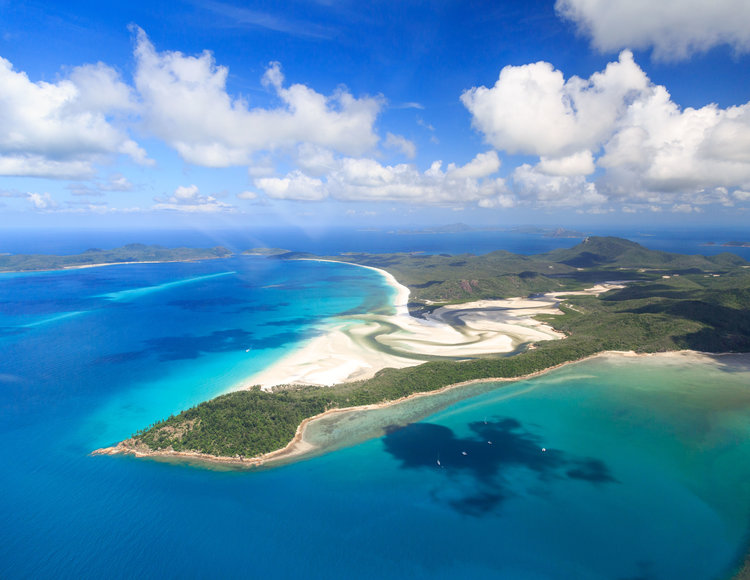 All this requires planning….
6. There are better times than Summer to visit…
Unless you like high humidity. Summer (December – February) in Australia can be a very sweaty affair. Today it was 32C and ridiculously humid at 8am in Sydney. Last Saturday it got to 47C in the shade (it was 57C in the sun. YES 57C!), so it pays to pick what you want to do and then pick the appropriate time of year.
If you want to spend your days between air conditioning and the sea, then summer is absolutely for you. However, if you want to see things like Uluru and the Great Barrier Reef then you may want to look at visiting at a different time of year. The best time to visit most areas is spring (Sept – Nov) and autumn (Feb – May).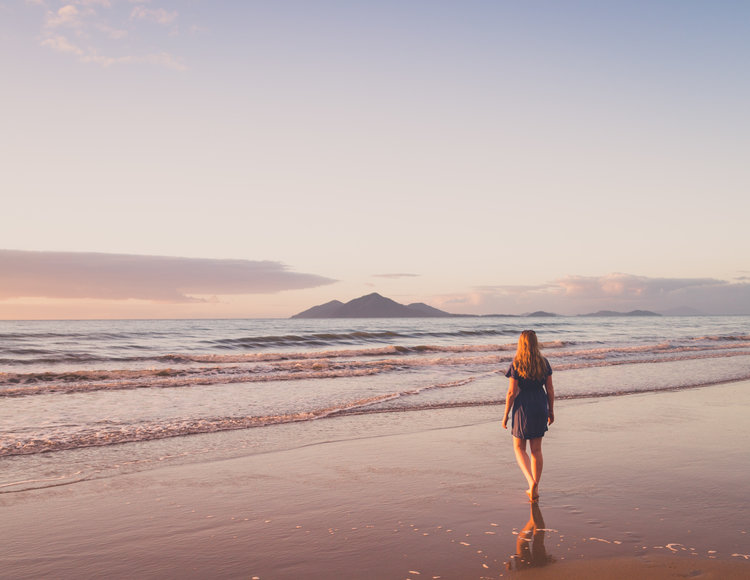 Furthermore, the winter can be a brilliant time to visit. The temperature in Sydney for example is often between 20-25C, clear sunny skies and the prices are a lot cheaper. Just don't expect to have that Aussie Beach holiday outside of northern Queensland, the water temperatures will be very cool.
7. Wi-fi is pretty slow and not too easy to come by
A surprising stat we learned when arriving to Australia: wifi ranks as the 50th fastest in the world, and was well behind countries such as Romania and Kenya. The implementation of the NBN (National Broadband Network) has been a subject of much debate and you'll quickly find that if you're lucky enough to get wi-fi that it's incredibly slow.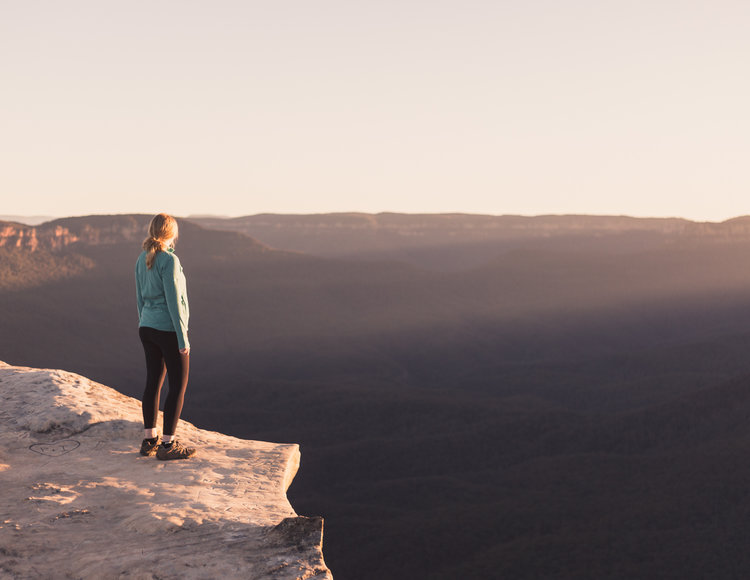 On the flip side, all mobile providers offer 4G and it's surprisingly quick. So much so, that a lot of Aussies choose to do everything using their phone data rather than their wifi. This leads us onto:
8. It's worth getting a Telstra sim card
We're not being paid by Telstra to say this, but if you plan on travelling to the remote areas in Australia, you'll want a Telstra simcard. Telstra was originally owned by the government and owns the grid even after they were privatised. There are quite a lot of places such as Kakadu, Kangaroo Island and the Outback where only Telstra operates.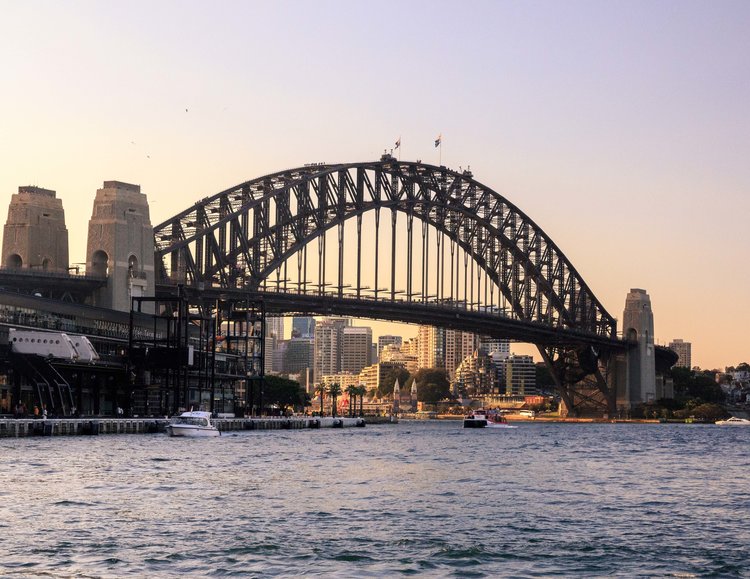 It'll cost you more than the other operators, but this way you can still get phone signal. If price is everything then go for Optus. We had Optus sims and it does work well in much of the country but can't yet match Telstra for coverage.
9. The food outside the cities is bad…. really bad
Yep, Australia's food is still stuck in the 80s in many parts of the country. In places such as the Northern Territory, your choices are primarily several types of pub-food which is essentially "something and chips".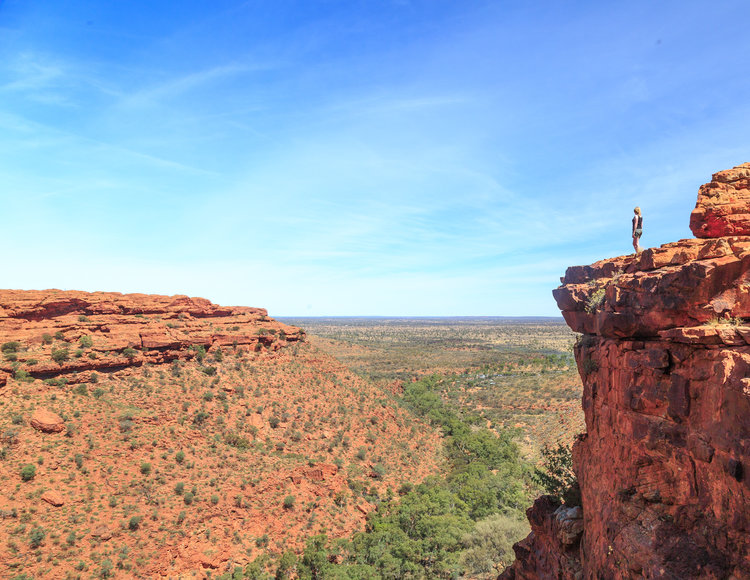 It might be camel, it might be beef but invariably it isn't that tasty However, food in the major cities is generally fantastic and you can eat outstanding seafood.
But, surprisingly…
10. However, the coffee is the best in the world
Not what anyone outside of Australia expects! In Asia I'd met some Aussies who kept telling me how great it was, but I didn't believe it could be better than France or Italy until I tried it for myself. Now I'm addicted.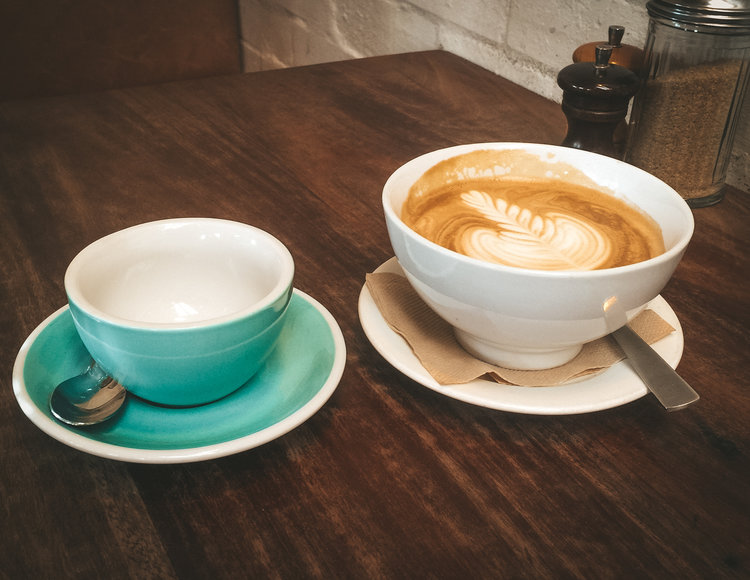 So wherever you visit, scope out the best coffee shop and enjoy this unexpected delight. Try the Aussie fave – the flat white. And yes you can get it in large (UK: what is only serving it in the smallest size cup about?).
11. If you were to visit a beach a day it would take over 10 years to see them all
Yep, Australia has a lot of beaches, most of which are incredibly quiet.
Although Bondi may be on the to-do list, you shouldn't waste the chance to drive out of the cities and explore the hundreds of kilometres of coastline where you'll barely see another soul.
12. A trip to Australia is one of the best you'll ever have
You can hold us to this. It is a dream destination that will not disappoint.
It's best to see it as a continent rather than a country and within the same holiday you can go from stunning paradise beaches to deep red deserts to the oldest living rainforest in the world.
There's something about this country that inspires the soul and virtually everyone who visits plans their return visit, usually before they have even left!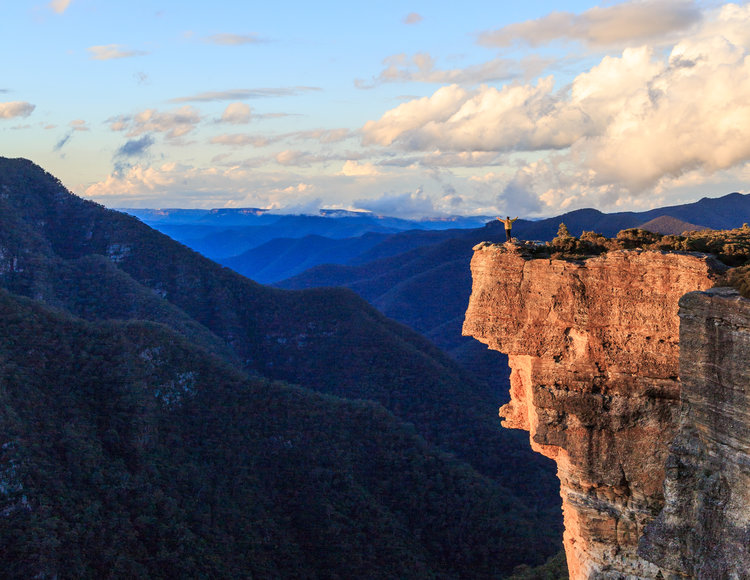 By: www.walkmyworld.com