We all know New York is quite the scenic place, but there are certain landscapes that are so full of out-of-this-world beauty that they've become a defining part of our state. From bodies of water to rock formations and other outdoor activities, here is a list (in no particular order) of some of the most gorgeous places in our state that you need to cross off of your bucket list.
1. Panama Rocks Scenic Park
Out near New York's westernmost corner is Panama Rocks Scenic Park. The scenic park dates all the way back to 1885, an outdoor attraction that takes you through passageways and otherworldly rock formations. Visit the park and explore the one-mile long hiking trail and you'll feel as though you've stepped onto another planet.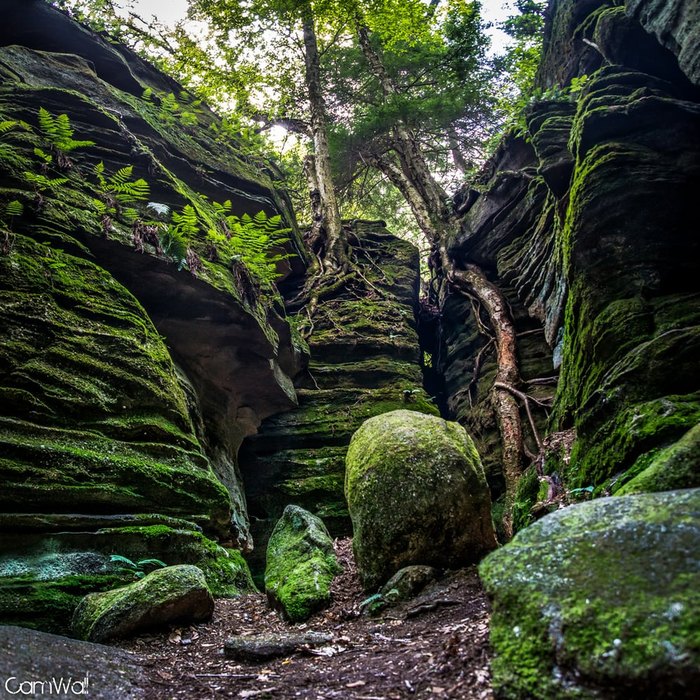 2. Green Lakes State Park
Home to what many would consider to be New York's most unique lake, Green Lake is one of only twelve meromictic lakes that you can find on the planet. Maintaining a vibrant green color that's crystal clear, the lake's lack of turnover its what makes it so unique and it's water so pristine. This is one natural wonder you'll absolutely want to see for yourself!
3. Whiteface Mountain
One of New York's 46 High Peaks, Whiteface Mountain is our state's 5th tallest mountain! From the top of Whiteface you'll have a view of Lake Placid and the surrounding scenery of the Adirondack's High Peak Region. Accessible by hiking or driving up the mountain, this extraordinary mountain is unlike any other in our state.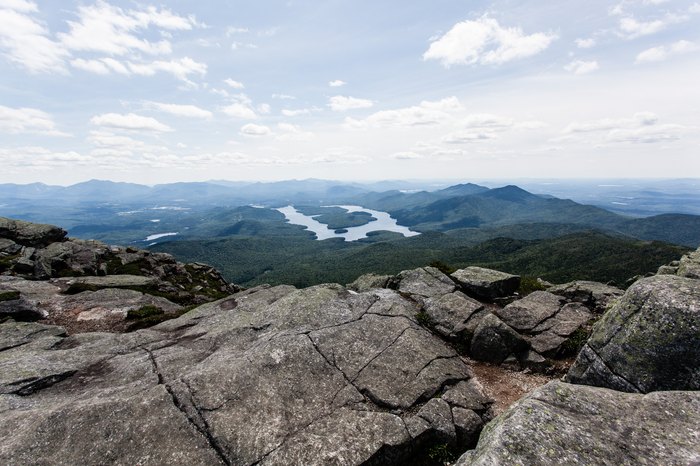 4. Letchworth State Parks
Consistently known for being one of the best state parks in New York and our entire country, Letchworth State Park sits right along the Genesee River. Along the river in the park you'll find three major waterfalls that you'll be able to get a view of, with plenty of other smaller waterfalls tucked away within the park as well.
5. Skaneateles Lake
One of the beautiful bodies of water that makes up our scenic Finger Lakes region, Skaneateles Lake is known for having some of the most clear, blue water in all of New York. Visitors from all over come out to the town of Skaneateles every year to enjoy views of the water out on the local pier. With boat cruises, waterfront restaurants and parks, there's plenty of ways to enjoy this unforgettable lake.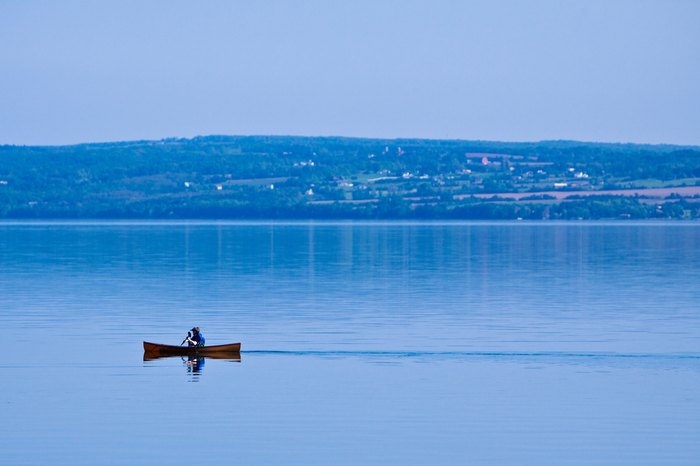 6. New York State Capitol
Like a castle sitting in the heart of New York, our state Capitol is something that everyone should see in person at least once. Visitors can take tours of the building, a place that's especially magical to visit during the holiday season where you can find lights, decorations and extravagant Christmas trees all over the place.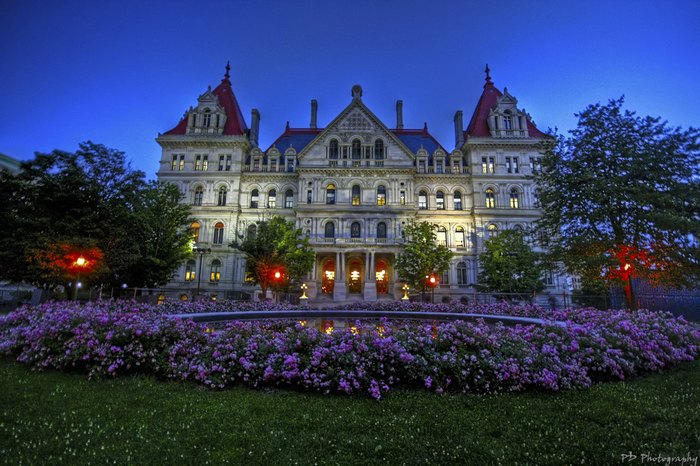 7. Robert H. Treman State Park
One of New York's many magical state parks, Robert H. Treman State Park in Ithaca is absolutely breathtaking. The park is a popular place to go camping during our warmer months and also draws in explorers from all over the state who are looking to adventure through the park's magnificent hiking trails. Taking you through gorges and right around waterfalls, the park has much to be seen.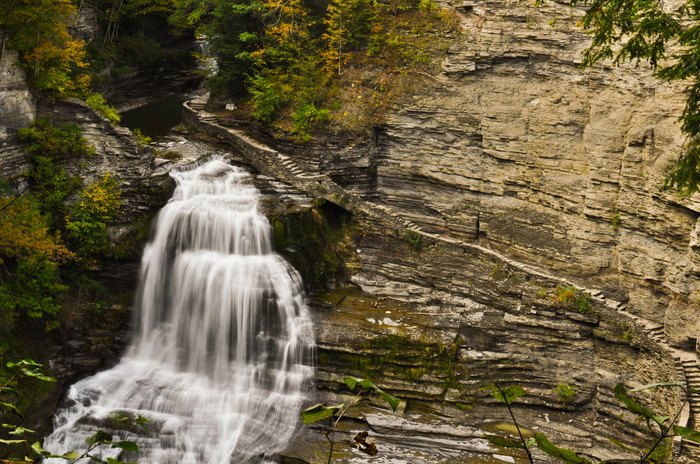 8. Wildwood State Park
Just one of the many intensely beautiful waterfront spots that you can find out on Long Island, Wildwood State Park is another popular place to go camping during the summer. Putting you right on the ocean, the park features 2-miles of beach that will make you feel like you're standing in the middle of paradise.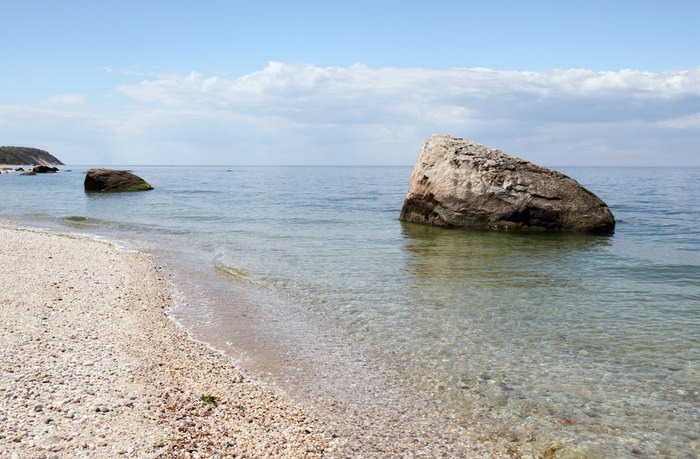 9. Boldt Castle
A truly romantic spot worth visiting out in the Thousand Islands region, Boldt Castle's landscapes will make you feel as though you've entered a real life fairytale. From heart-shaped garden arrangements to the actual castle itself, everything you'll see on Heart Island will leave you feeling speechless.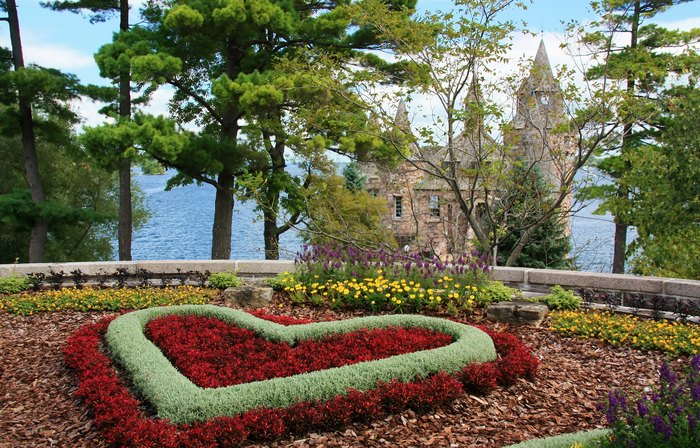 10. Taughannock Falls State Park
The tallest free-falling waterfall east of the Mississippi River, Taughannock Falls is one of New York's most beautiful waterfalls. Standing taller than our famous Niagara Falls, Taughannock Falls State Park features hiking trails that every true adventurer will fall in love with.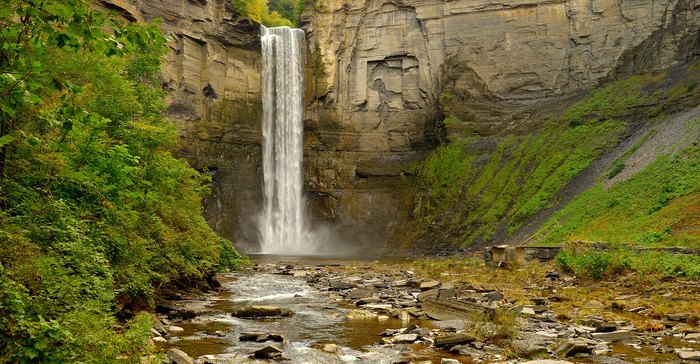 11. Sonnenberg Gardens
Right at the northern end of Canandaigua Lake, Sonnenberg Gardens is a historic property that's been open to the public since 1973. The 50-acre property features a historic home that will take you back in time and various types of gardens and landscapes that you won't believe that you're finding all in one place. Like taking a page out of Alice In Wonderland, this enchanting outdoor destination is full of charm.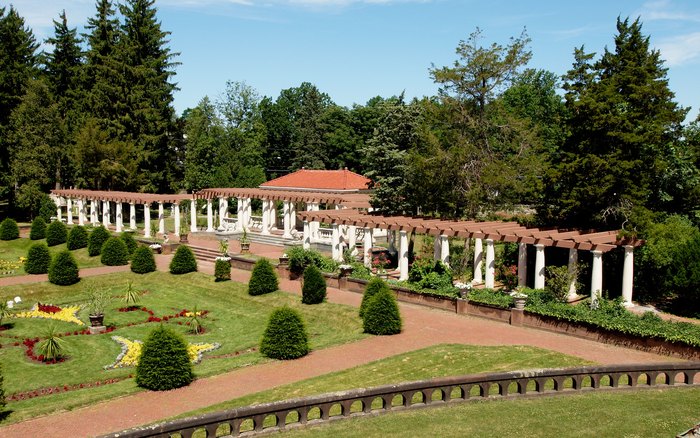 12. Kaaterskill Falls
Known for being one of our most dangerous waterfalls to visit, Kaaterskill Falls stands at roughly 260-feet tall. The two-tier waterfall features several different viewing points and a stone staircase that winds up the right side of the waterfall. A gem of the Catskills, this is one of the most epic waterfalls you'll ever see in person in New York.
13. Storm King Art Center
A place so visually stunning, you may recall seeing it in Netflix's Master of None during Season 2. Storm King Art Center can be found down in the town of New Windsor, open since 1960 and spanning across 500-acres! Combining New York's beautiful outdoors with incredible pieces of art, this place will make you feel like you've stepped into a quirky painting.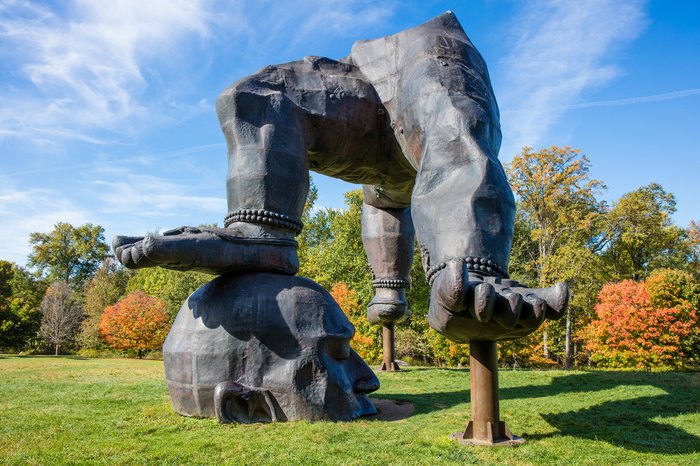 14. Chittenango Falls State Park
Standing at over 160-feet tall, Chittenango Falls is larger in life than you may initially imagine. Pull into the state park and you'll right away find yourself in the paring lot, from here you'll find the top of the staircase that will lead you down to the base of the falls. An easily accessible hike down that won't take you too long, this state park is great for visitors of all ages to enjoy.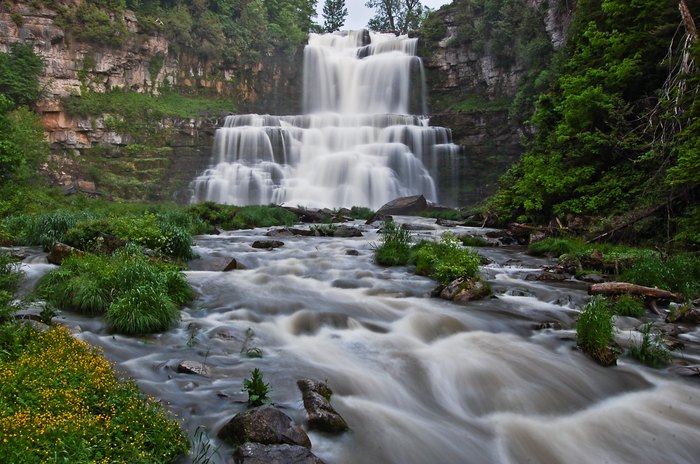 15. Minnewaska State Park Preserve
Right on the Shawangunk Ridge in Ulster County, Minnewaska State Park has breathtakingly beautiful terrain and scenery for you to explore. Offering views of natural wonders like Lake Minnewaska, hiking trails in this state park preserve will lead you to jaw-dropping places. 2,000-feet above sea level and covering 23,000 acres of land in our state, Minnewaska is a great place to spend the day exploring.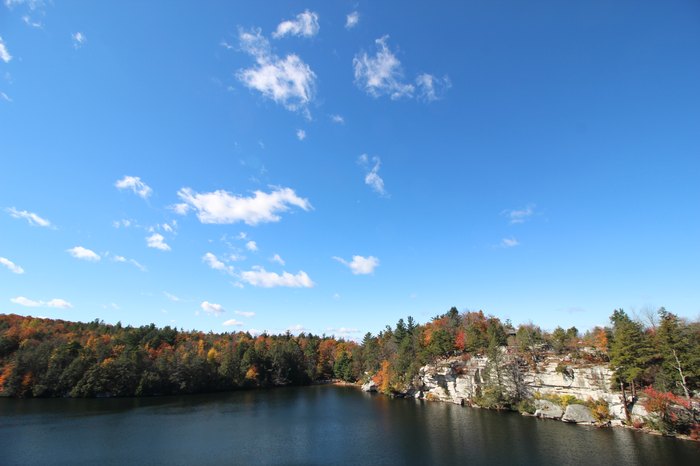 16. Watkins Glen State Park
Considered to be one of the most beautiful places in all of New York, Watkins Glen State park is like waterfall heaven here on earth. The park's most famous hiking trail is a 2-mile long Gorge Trail that takes you behind, above and along a total of nineteen waterfalls. Yes, that many!