Five meaningful and fun ways travelers can experience Irish culture, as recommended by a local.
The island of Ireland is known for its rich culture going back thousands of years, something the Irish are known for being incredibly proud of. While exploring all the amazing places to visit, visitors are invited to dive into the country's traditions and customs, from the Irish language to sports and folklore.
Here are 5 ways you can experience Irish culture on your next trip to the Emerald Isle.
1. LET LOOSE AT AN IRISH FESTIVAL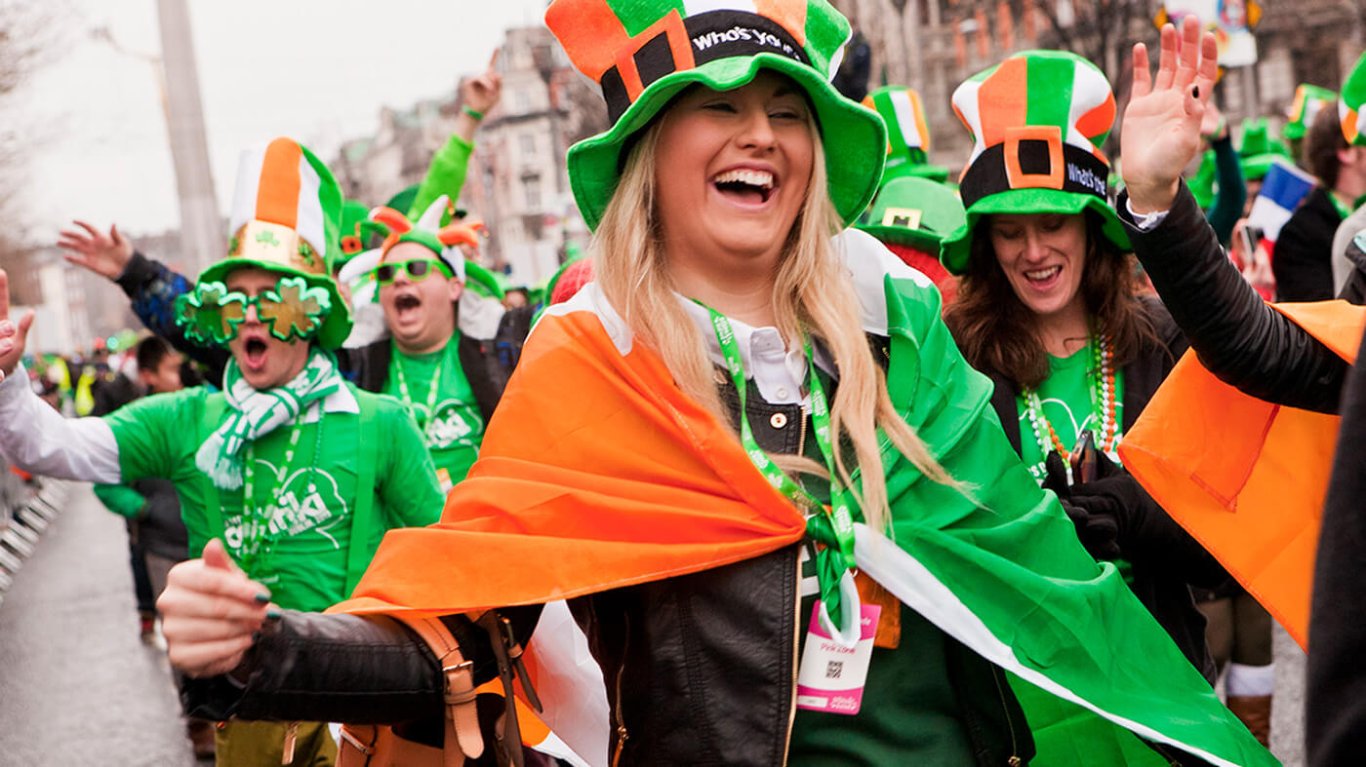 Festivals have always been a huge deal in Ireland. Festival culture dates back to the time of the Pagans, when regular celebrations were held to honour the various gods and Daimons. Once Christianity was introduced, a lot of these festivals were adjusted to reflect the Catholic calendar. But the roots of many of these celebrations still remain the same.
One popular festival is Fleadh Cheoil na hEireann, or as Irish people tend to refer to it, 'The Flaa'. This is a traditional Irish music festival that takes place annually at the end of August. The venue changes each year.
If you're interested in Irish song and dance, then Galway City is a great place to experience the country's music culture at any time of year. This small city is known as the 'cultural capital of Ireland', and you'll often see words such as 'vibrant' and 'colourful' used to describe it.
Walking the narrow, cobbled streets of Galway, you will pass by buskers and street entertainers singing old Irish songs or showing off their Irish dancing. There are countless festivals held each year in Galway – in fact, 13 major festivals take place each summer in Galway alone.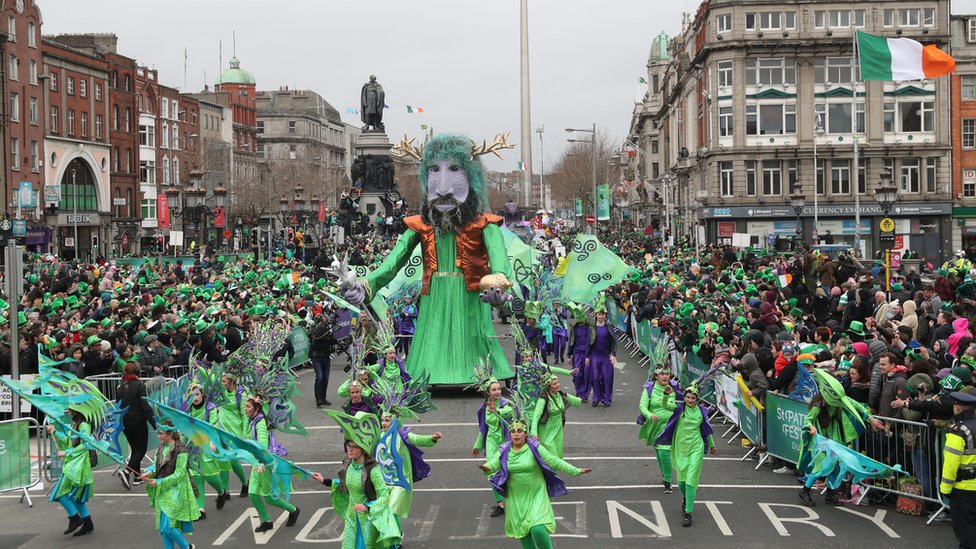 Two more popular events are the Halloween Festival, which includes the Macnas Parade, and the Galway Arts Festival. Named 'one of Europe's most important cultural events' by the BBC, the latter attracted 260,000 visitors in 2019, making it one of Ireland's biggest festivals.
The Arts Fest is an explosion of performance, art, music and theatre and is a truly special experience if you're able to attend. Each year, many abandoned locations around the city are used as venues for art exhibitions and a huge tent pops up in the centre to host music acts. The festival takes place in July and includes many free events.
Another popular Irish celebration is the Matchmaking Festival held in Lisdoonvarna Co.Clare. It was born out of the old tradition of people trying to 'match' their children with appropriate suitors of the upper class. In days gone by, gatherings and events were held regularly in the town in the hopes that courtships would blossom.
Over the years, this has grown to become the massive festival it is today. Over 20,000 people flock to the small village every September in the hopes of being matched – as well as for a bit of dancing, and good aul craic!
Many Irish festivals have their roots in old traditions or stories. One final example is the Puck Fair in Co.Kerry, which traces its origins back to a story involving a goat named Puck. When the town of Killorgan was pillaged, a group of goats took off to escape. Except for Puck, who instead travelled to a nearby village to alert everyone of the oncoming raiders. This three-day, family friendly festival takes place in Puck's honour.
Every year, a wild mountain goat is crowned King of the Town and gets to rule Co.Kerry for the duration of the festival. This tradition has been practiced for more than 400 years.
2. WATCH A HURLING MATCH
The Irish love their sports – only the sports played in Ireland are not as well-known by the rest of the world. Three popular Gaelic sports that you should try to see during your visit are Gaelic football, Hurling and Camogie.
Hurling is a game where two teams try to score goals using a small, hard ball and a solid wood 'stick' with a flat end. It can be brutal, and the only form of protection for players is a small helmet, which was only made mandatory in 1969.
Hurling is thought to be the oldest game on Earth, with a recorded history of over 3,000 years. It has also been named the fastest field sport in the world!
References to the sport can be found in many Irish myths and legends. Although it was banned multiple times while Ireland was under English rule, it has continued on and is well worth seeing for yourself.
If you time your stay right, you might be lucky enough to score tickets to an 'All-Ireland' game in Croke Park. This stadium accommodates 82,3000 people, which is pretty incredible when you consider that Hurling is an 'amateur sport' and the majority of players are not paid.
If there's no big game on, do not fear! There are over 2,200 Hurling clubs across Ireland that hold free-to-attend games weekly. This is a great way to immerse yourself in Irish sports culture and also meet locals who can tell you all about the history of the game.
3. ENJOY IRISH P.U.B CULTURE
It's no secret that p.u.b culture is huge in Ireland. Drinking is almost a ritual in Irish society, and this is hugely for its social aspect.
For many elderly Irish, going to the p.u.b for a pint may be their only social contact each week. Over time, p.u.bs became places where people gathered to tell stories and to be entertained.
While travellers may be tempted to visit popular p.u.bs such as The Temple B.a.r in Dublin, know that you will only ever see other tourists here and not any authentic Irish culture.
It's much more rewarding to seek out a real, traditional Irish p.u.b. One to recommend is Sean's B.ar in the town of Athlone. This is acknowledged as the oldest pub in the world, pulling pints since 900AD.
Traditional Irish music is also an important part of Ireland's culture, and this has always been centred around the p.ub. A Trad session is where people gather to play music together in the p.ub. If you want to experience this for yourself, stop off at Gus O'Connor's P.ub in Doolin Co.Clare, just by the Cliffs of Moher. Although Trad sessions happen all around the country.
4. WATCH IRISH DANCING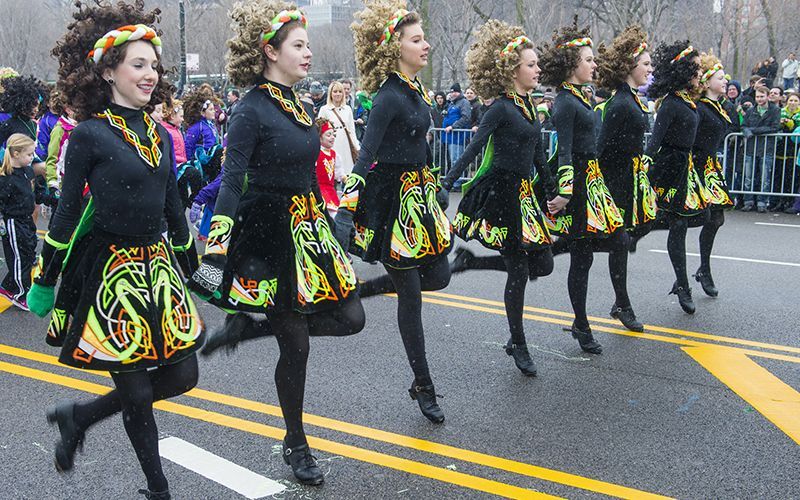 Nothing says 'Ireland' quite like Irish dance. This unique form of dancing dates back to the time of the Druids and Celts who occupied the country long before outside influences came in and Christianity was introduced. In the early days, it was common to dance around sacred trees. Although the style has evolved throughout the years, many of the arrangements have remained the same.
There are now three recognised types of Irish Dancing: Set dancing, Céilí routines and Step routines. All are normally accompanied by traditional Irish music.
Irish dancing was really made known to the world in 1994 when Ireland hosted the Eurovision Song Contest. Riverdance took to the stage as the main entertainment for the night and the performers captured the hearts of people across Europe. Now, people come to Ireland just to see it.
There are numerous venues where you can witness this form of cultural expression, especially in the main tourist cities such as Dublin and Galway. In Galway, you can be immersed in this blindingly fast dance at Trad on the Prom, a show that takes place in the Village of Salthill. It has won countless awards for captivating audiences and showing off Ireland's culture in such a memorable way.
Even better, why not take a dance class yourself?
5. EXPERIENCE IRISH CULTURE THROUGH FOOD
Traditionally, Ireland's diet has been influenced by its geographical position. Being an island, seafood has always been a favourite, and there has always been a major dependence on agriculture. This is largely due to the temperate climate and abundance of rainfall. As the world knows, potatoes are a staple of Irish cooking.
Throughout history, the Irish were poor and so people depended on their land and the water for food. In addition to that, the cold, wet weather meant meals were made to be warm, comforting and filling. Potatoes were once so prominent in the Irish diet, they made up the main source of energy for the Irish people in the 1700s.
Here are a few foods you must try in Ireland:
Beef and Guinness stew. Ireland is known for its delicious grass-fed beef and also the black stuff – Guinness.
In this dish, the two are combined to create a nourishing meal that will warm you up on even the dullest of Irish days.
Seafood chowder. Another hugely popular meal in Ireland, which in the past was easy to make due to the entire perimeter of the country being surrounded by coast. Make sure you have Irish soda bread on the side.
A full Irish breakfast. Although it might be quite similar to other traditional breakfasts, it has its own unique elements such as boxty (potato bread) and white pudding. You won't be disappointed!