Switzerland is a land of awe-inspiring scenery and epic natural elegance. Home to some of the most attractive villages and towns in Europe, Swiss towns are the very definition of picture-perfect. It is a true bucket-list destination, from snow-capped mountains and pristine lakes to fairytale castles and flower meadows. Here are the eight most charming villages in Switzerland to discover on your next tour.
Grindelwald
Nestled in the heart of the Bernese Alps, the charming little town of Grindelwald is home to around 3,600 natives and attracts tourists from all over the world. With its clear skies and alpine elegance, the village is a pleasant break from the bustle of busy city life. Placed against some famous towering mountain summits, Grindelwald is one of Switzerland's most beautiful tourist destinations. From the mt Jungfraujoch's ice-covered areas to the natural lakes of Brienz and Bachalpsee, or the Canyon with its mammoth spider's web, the draws in Grindelwald are too many to count. Apart from its iconic visitor draws, the village is best known for its outstanding activities and experiences, including skiing (winter), hiking, mountain carting, summer sledding, and Trotti biking.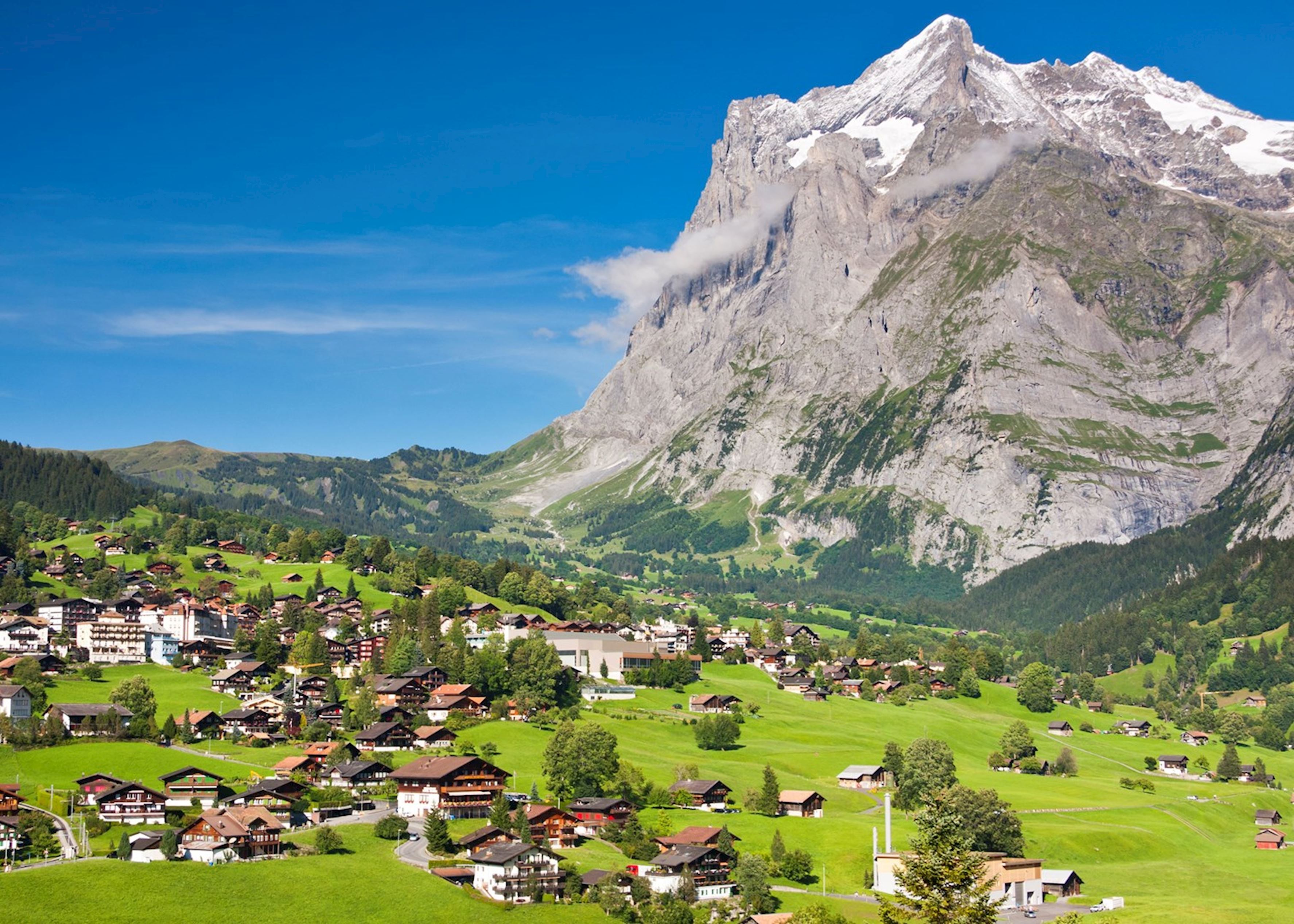 Guarda
Another small town praised for its historic architecture, Guarda, is another jewel in Switzerland's crown. The village with 17th-century homes dotted with colorfully painted exteriors will surely blow your mind. The village is also named Schellernursli after a character in a novel for children. There is also a path called Schellenursli, where families go hiking to experience some peaceful family time together. Visitors can embark on a fantastic easy hike to Piz Buin during the summer months. In winter, the village appears with ice rinks, toboggan runs, and cross-country ski routes to entertain all of its visitors. If you wish to travel to Guarda entirely by yourself, download the particular app, which will help you navigate the place to experience it to the fullest.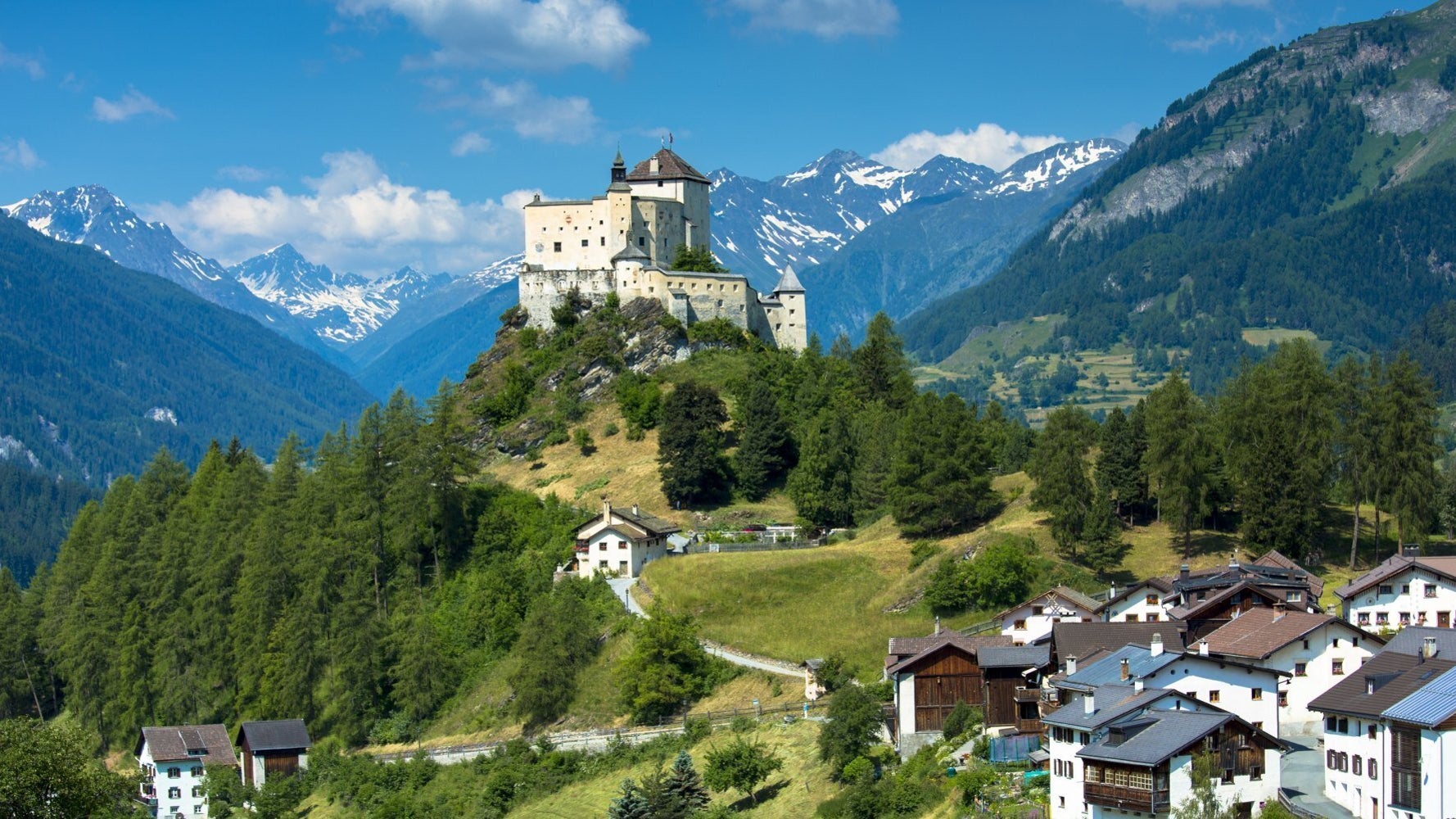 Morcote
Located on the picturesque Lake Lugano, Morcote is an ancient fishing village with a lovely waterfront area. It is a place of great architectural importance, from the terraced cemetery and Santa Maria del Sasso's church to the many different noble homes and lakeside houses with their elegant arcades. Stroll along the twisting cobblestone lanes and experience the different restaurants, cafes, and shops. This little town goes a step further with its beauty, previously voted as the most beautiful Swiss village. The Art Park and Botanical is a pleasure to walk with its pleasing displays of artworks and plants. Maximum of the town's architectural wonders is registered in the Swiss heritage sites and are of national importance.
Gimmelwald
Often confused for the more popular 'Grindelwald,' Gimmelwald is a small mountain village. A little-known gemstone in the Swiss Alps holds an exclusive location off the beaten track. Located on a cliff-top, the town offers unbeatable landscapes across towering peaks, alpine meadows, and beautiful valleys. One of the last car-free villages, Gimmelwald is an entirely pedestrianized village making it a perfect escape from urban life. It feels slightly living in the history with a tranquil charm and ancient buildings – imagine cozy timber homes and creaky hotels.
Interlaken
The long-fabled hills encircling the village have greeted visitors for over a hundred years, making Interlaken the most toured destination today. The unmatched dramatic beauty of the Swiss Alps, along with its vibrant culture, small-town vibe, make Interlaken a holiday-maker's heaven. From its snow-capped mountains to azure lakes, Interlaken has plenty to offer! You can stroll through quirky cafes, old hotels, and chocolate-making workshops here. Just like the rest of the country, Interlaken also has an excellent quality of cheese that you must try. As far as culture is concerned, the small town has an abundance of it, including ancient musical instruments, local food, and colorful traditional dresses. If you are lucky, you might get a glimpse into all of these on tour through the town.
Andermatt
Settled in Alpine Switzerland's heart, Andermatt is a pleasant, mythical ski village that surrounds the tremendous alpine lifestyle. It's an excellent stop for outdoor fun, mainly in the winter, from hiking and cross-country skiing to ice skating and snowshoeing. You can explore this scenic spot through a five-horse-drawn post coach or on a steam railway or on your own two feet. Andermatt draws skiers looking for the freshest, fluffiest powder. There is a plethora of off-piste skiing, and the high elevation makes it an excellent snow-sure destination. Unfortunately, It's not suitable for novice skiers. Sports aside, the village itself is a pretty setting. There is an abundance of traditional Swiss eateries to enjoy, with an awe-inspiring number of fondue choices.
Spiez
Situated on the pristine Lake Thun, Spiez is a magnificent lakeside stop in a lovely bay. The village has a mild climate that gives it the ideal base for mountain explorations and water adventures. Adorned by mountain peaks and hillside vineyards, it's an attractive town with breathtaking natural elegance. There is also an incredible culinary offering, excellent food, and the chance to taste the local wine. Dominated by the ancient castle with its Romanesque church, Spiez offers a magical environment and the ideal European getaway.
Wengen
Close to the capital city of Bern, Wengen is a quintessential alpine town. It has the mountain Jungfrau range as a backdrop and awe-inspiring mountain views across the Bernese Alps. The village is famous with visitors but still maintains its beauty and relaxing feel with its car-free status. A year-round stop, there are several outdoor pursuits open in both the winter and summer months. Explore the different beautiful walks around the village and discover yourself winding through flower meadows or pine forests. In the winter periods, skiing is suitable for novices and intermediates. Or there's tobogganing, snowshoeing, and sledding. You can go ziplining, hiking, or relax on a terrace in the summer while taking in the views.
A paradise for hikers in summer and skiers in winter, Switzerland and its lovely villages and hamlets are an ideal retreat for refreshing the soul. Do spend time in these beautiful small towns or Switzerland villages to make your vacation a great and thrilling experience.
Wanhua Qiao is Managing Director of Venez Discover Switzerland. Venez Discover Switzerland by Tourismus Group crafts some of the finest private tours and multi-day journeys throughout Switzerland and has established itself as a leading tour operator in Switzerland.
If you would like to be a guest blogger on A Luxury Travel Blog in order to raise your profile, please contact us.
Source: aluxurytravelblog.com