Today, the Emerald Isle has become much more progressive in terms of its culinary offering, yet this wasn't always the case.
Care to take a walk down memory lane? These are ten Irish foods you will remember from childhood.
Ireland has some classic dishes tied to its name and an impressive catalogue of delicious products known and loved worldwide.
Then, there are also those products that, love or hate, we will never forget. These are ten Irish foods you will remember from childhood.
10. Potato waffles and beans – the after-school special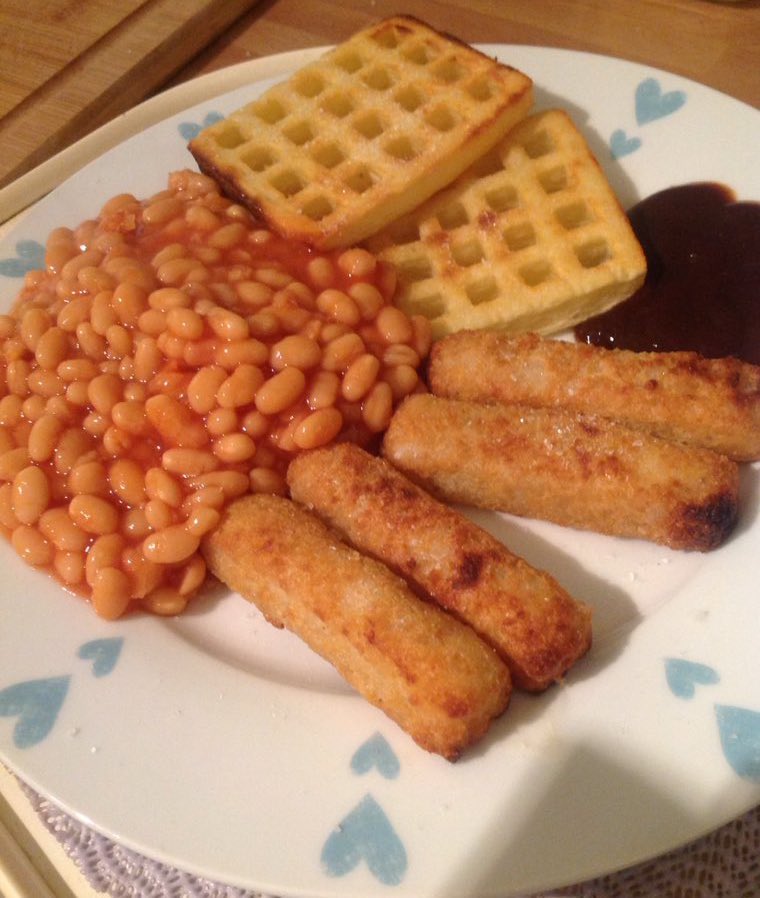 This is one of the age-old classic Irish foods you will remember from childhood.
Often served as an easy after school meal, this simple and to the point plate always hit the spot. Some will remember this dish being served with sausages or chicken nuggets.
9. Bacon and cabbage – the Irish classic
No list of common foods Irish people will remember from childhood would be complete without including our nation's favourite: bacon and cabbage.
This may not sound like the most exciting meal on the go, but it is a winner all around when cooked well and seasoned right. On the flip side, when it is overcooked or bland, it's better to give it a miss.
8. Fat Frog – the icy delight
You may remember Fat Frog ice lollies appearing in the summer months when you were a kid.
This popular, icy delight was later reinvented as an alcopop and was chosen by many for its nostalgic qualities, although nothing could ever beat the original!
7. Crisp sambo – the ultimate sandwich
This simple sandwich is so damn tasty and easy to put together – it comes as no surprise that it is considered a classic Irish creation.
Consisting of a pack of crisps (usually Tayto cheese and onion) placed between two slices of buttered bread, we suggest you try this now if you haven't already had the pleasure.
6. Sausage and mash – the comfort meal
It is safe to say that no Irish child made their way through childhood without experiencing at least once the classic combo that is sausage and mash (aka mashed potatoes).
Served up to old and young alike, something about these two staple ingredients means they go so well together.
5. Sunny Delight – the "healthy" alternative
Sunny Delight isn't a food per se, but there was no way we were going to round up ten Irish edibles you will remember from childhood without paying our respects to this one.
This drink, marketed as the "healthier option" to carbonated drinks and related to orange juice, was no better for you, in fact, than the other store-bought soft drinks – fools we were to fall for that one!
4. Candy Sticks – for all the cool kids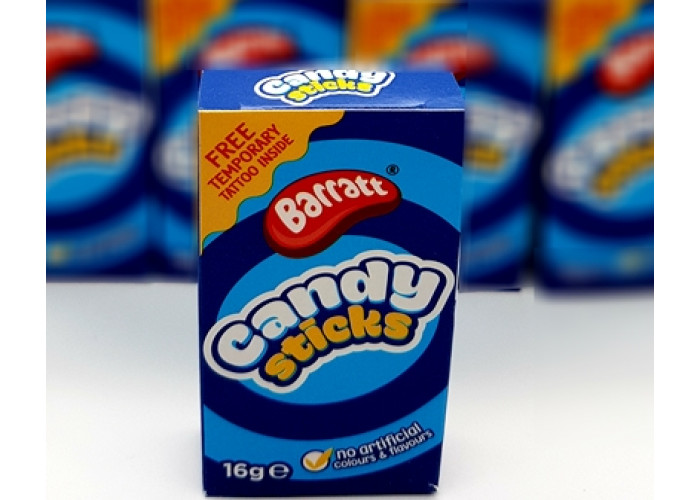 Packed to the nines with sugar, these candies came in a stick shape that resembled cigarettes, potentially inspiring a whole generation of smokers – good job, Candy Sticks!
The packs would don different designs – again, often resembling cigarette packets – making it a fun activity to see what cool box you could get your hands on that week!
3. Hot Lips – the discontinued snack
A favourite of kids during the 1990s and 2000s, these crisps came in a flaming pink packet and promised a nice 'n' spicy flavour – whatever the hell that is.
If you don't remember these, you're probably not Irish.
2. Chip butty – the carb-fest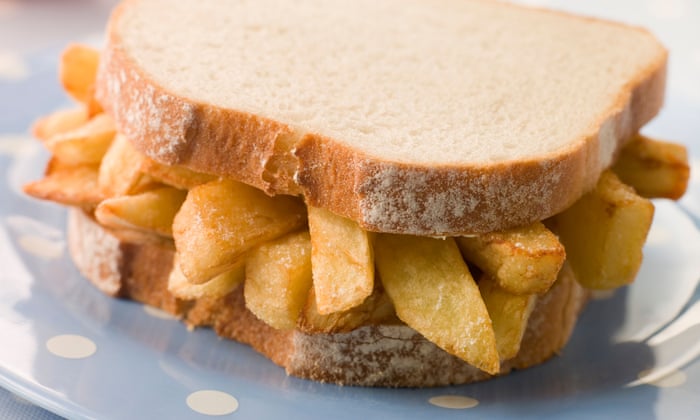 Crisp sambos are another one of the Irish foods you will remember from childhood. This simple meal consists of chips (or fries) placed between two slices of buttered bread – often sliced white loaf, or less frequently, a bread roll.
This Irish staple can be served with a range of sauces, from ketchup and mayonnaise to brown sauce.
1. Billy roll – the animal-faced meat
Whether you ate it or not is irrelevant, this is one of the Irish foods you will remember from childhood. Today it is a thing of the past, but indeed once this was all kids could talk about in the playground.
The product consists of a selection of processed meats fused together to make a face. Repulsive, we know. At the time, however, billy roll was king!