Hey there, fellow travelers! Today we're posting from Amsterdam. We love to help travelers prepare for their vacations, and other than telling you the best things to do, we love to share the things that will shock you upon arriving in a new destination. Today we're sharing the top ten travel shocks of your Amsterdam vacation.
Amsterdam Culture Shock #1: Aggressive Beggars
The first thing you notice when you emerge from the train station in Amsterdam are the aggressive beggars. The beggars are more aggressive in Amsterdam than most other places we've been; thanks to Amsterdam's party culture, they know travelers are more likely to give up  money. Be ready for this, and they will make you feel uncomfortable.
Amsterdam Culture Shock #2: English is Spoken Well
You will be shocked at how great everyone's English is in Amsterdam. You don't even have to try speaking Dutch; everyone here speaks English really well, even the beggars.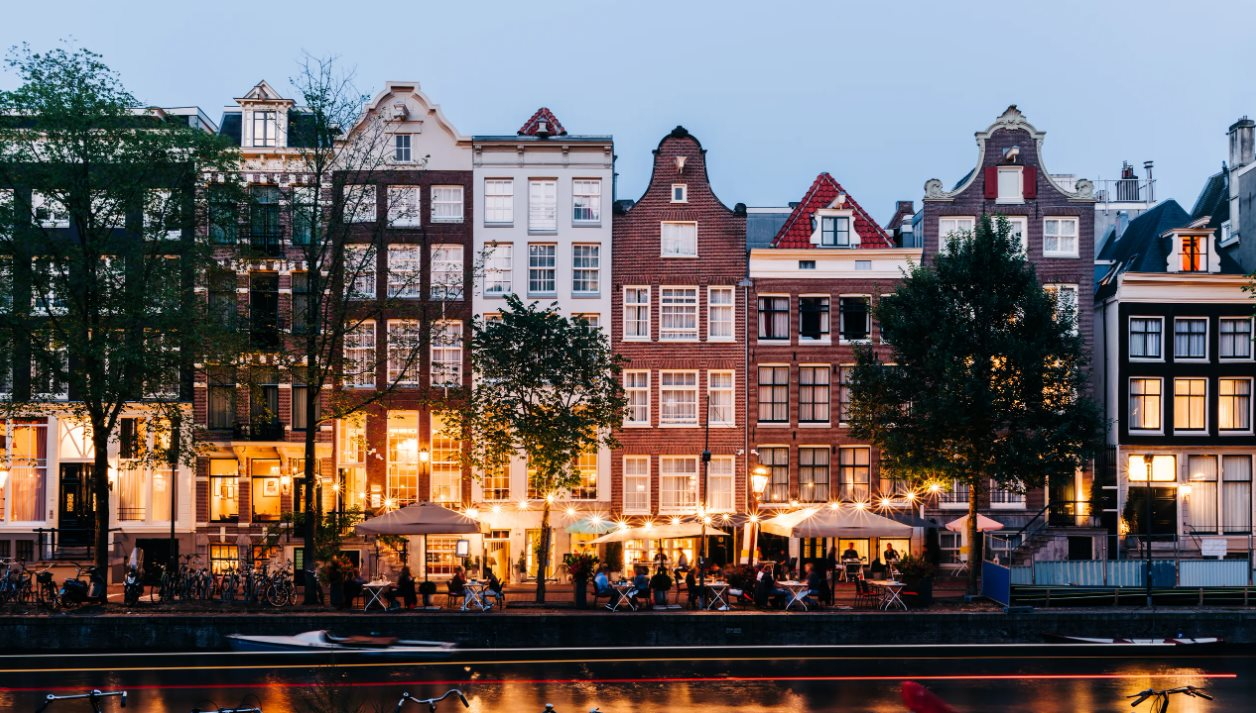 Amsterdam Culture Shock #3: Marijuana Smoke
Even if you don't go straight to the red light district, as you walk anywhere in Amsterdam, you'll be shocked at the pervasive smell of marijuana. You will smell it everywhere, and there are coffee shops all over town with marijuana menus that you can order from.
Amsterdam Culture Shock #4: Red Light District
Amsterdam's Red Light District is world famous, but it's still shocking when you see it for the first time. You will see women in windows, trying to entice customers inside. Although this is shocking, don't take their picture. What's also shocking to some visitors is that this is only a small slice of Amsterdam, it's not something you see everywhere in town.
Amsterdam Culture Shock #5: Abundant Culture in Amsterdam
Outside of the Red Light District, the city of Amsterdam is full of culture. The Rieks Museum is world-renowned for its art collection. There's an entire museum devoted to the work of Van Gogh. You might notice that most art museums have a "Dutch masters" section and that's because a lot of art has come from the Netherlands.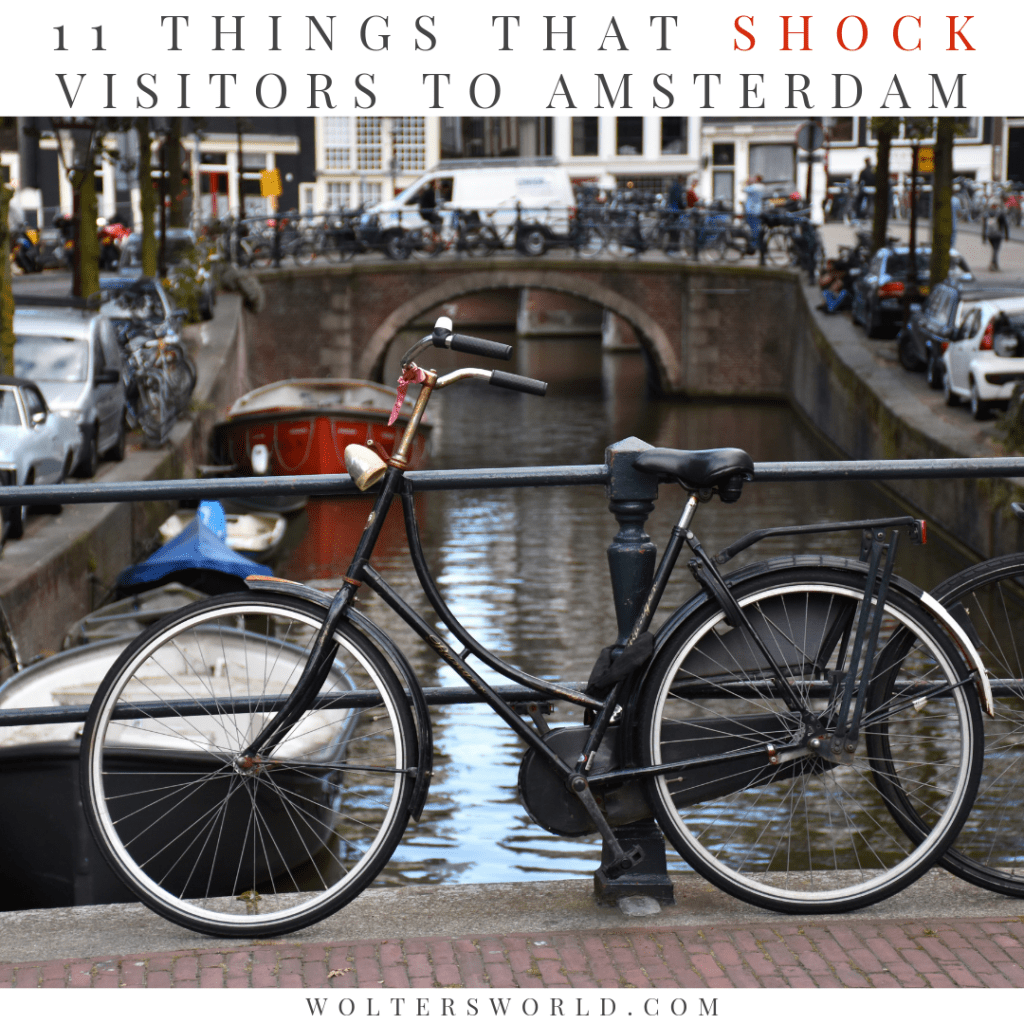 Amsterdam Culture Shock #6: The Line to Visit Anne Frank's House
If you don't buy tickets online, you will be shocked at how long the line is to visit the Anne Frank house in Amsterdam. It can take hours to get inside, and many travelers just give up at the thought of spending so much time in line. It's very moving and an experience worth having; just plan ahead to save yourself some time.
Amsterdam Culture Shock #7: Traffic Near-Misses
Don't be surprised if you are nearly killed by a bicycle or a tram at least once a day in Amsterdam. Just think: "Red=Dead." The red lane is for bicycles only, and pedestrians should stay out of them, or pay close attention when crossing the red lane. If you have a chance to ride a bike in Amsterdam, do it, it's a quintessential Amsterdam experience. They even have bike tours you can take.
Amsterdam Culture Shock #8: Canals & Architecture of Amsterdam
There are canals everywhere in Amsterdam, and they are beautiful. With so many bridges, there are dozens of scenic viewpoints around town. And the architecture of Amsterdam is amazing to look at and photograph. Even though canal tours are super touristy, they are totally worth it for the views.
Amsterdam Culture Shock #9: Expensive Accommodation
You'll be shocked at how expensive Amsterdam hotels are, especially on weekends. For a fraction of the price, you can stay in Haarlem or another small town just outside the city center.) Generally, when you visit Amsterdam, you won't spend much time in your room as you'll be out exploring, so don't worry too much if you rent a small room.
Amsterdam Culture Shock #10: Hotel Stairs
If you stay at a smaller, independent hotel, expect steep, narrow stairs to reach your room. This is a great reason to pack lightly, as you'll have to lug your suitcase up these narrow, steep stairs. For older travelers, or those with mobility issues, be sure to check your accommodations ahead of time to see if you'll be scaling any steep steps. The larger chain hotels will likely have elevators if you need them.
Amsterdam Culture Shock #11: Drunk and High Tourists
It's worth mentioning again that Amsterdam is still a prime party destination, especially on the weekends. You will see very drunk people and very stoned people in the streets of Amsterdam. Many come here and don't know their limits and tend to go way overboard. Do your best to avoid any large groups of partiers that you might see walking around. If you want to see the red light district but want to avoid these types, try to go earlier in the day.