Sometimes it can be hard to look back at how cheap things used to be, and this is especially true for the price of a pint in Dublin.
If you haven't already noticed, Ireland is home to thousands of pubs, and the pub culture is one of the main aspects of life in Ireland, but if you are a person who loves a regular pint, you might have noticed the price has changed a lot over the years.
Let's face it, how could we not notice this, especially in Dublin, which is always much higher than the rest of the country? And let's not get started on the prices in Temple Bar.
Although the prices of all things have increased as the years have passed, Irish people will always reach deep into their pockets and gather whatever coins they can find to get their hands on that precious pint – that's just how important it is in this country.
If you've ever sat in a pub and observed the posters surrounding you, you might have noticed that there is one famous one, which lists the price of a pint from 1900 to 1992, but now that it is 2023, let's take a look at the more recent changes.
The importance of a pint in Ireland – the precious pint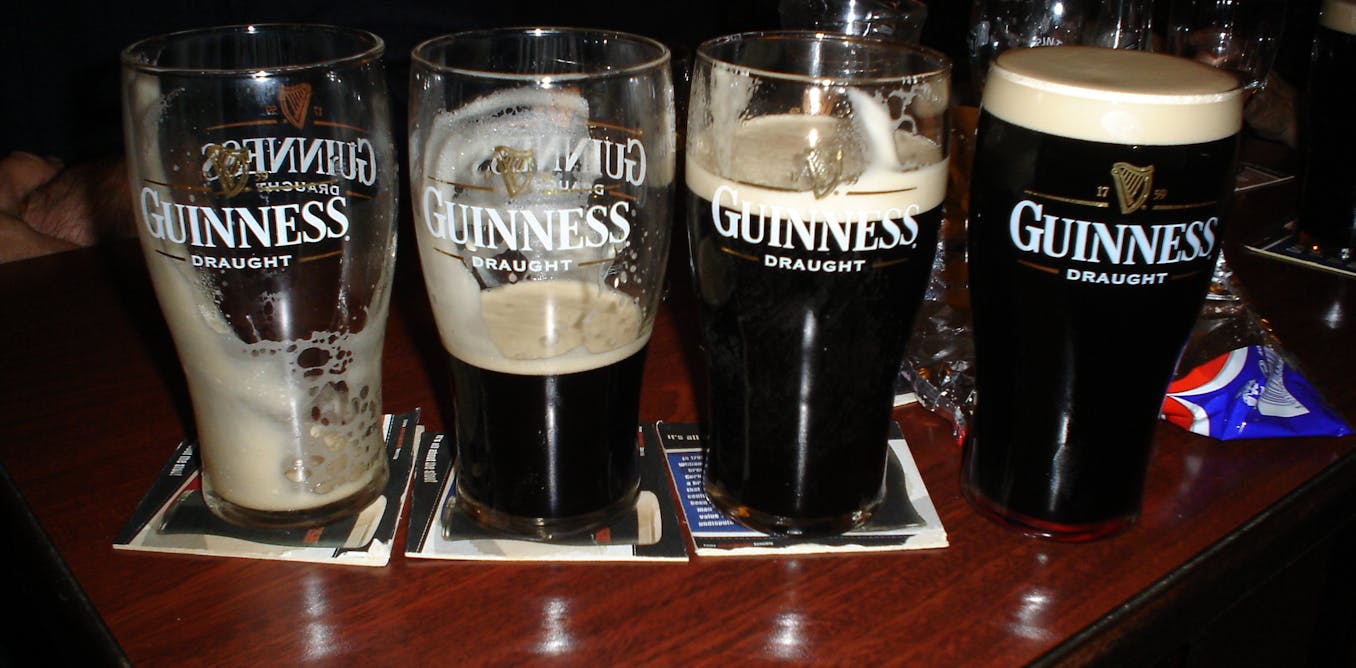 The Irish word for the pub is 'teach tabhairne', which means 'public house'. Grabbing a pint after work, meeting up with friends on the weekend, or drowning your sorrow after a terrible situation is the norm in Ireland.
Yet these days, the price of a pint in Dublin has changed dramatically.
Of course, the importance of a pint in Ireland has never gotten lost. Even in the face of inflation, a change in currency, and other economic hurdles, Irish people will still grit their teeth and pay for that beloved pint.
With that in mind, it is interesting to look at how the price of a pint in Dublin has changed over time, so let's look at the results.
The price of a pint over 50 years – a shocking change
While the cost of a pint has changed all over Ireland, it is common knowledge that prices in Dublin are always a little bit higher.
In fact, the price of a pint in Temple Bar is always even a euro more than in other parts of the city, and much more than in rural parts of Ireland.
So, let's look at how the average price of a pint in Dublin has changed over time:
1973: €3.11
1983: €3.20
1993: €3.46
2003: €3.50
2013: €4.00
2023: €6.00 (although you'll pay as much as €7.95 in and around the Temple Bar area)
These prices have been adjusted relative to today's euro, and as you can see, the prices in Dublin have varied over time.
To give you an idea of the difference between prices in the capital compared to the rest of Ireland, the price of a pint of Guinness countrywide today costs around €5.20, sometimes even less.
If we look back even further, it wasn't uncommon to get your hands on a creamy pint for as little as two euro in the 1950s. You might find this price on special promotions these days – rarely, however!
Over the years, due to inflation, economic crises, a change in currency, and other factors, the price of a pint has suffered, and so too have our wallets. Will it ever go back to the cheap old days?
Conclusion – the price of a pint in Dublin over time
So, there it is, a pint's ever-changing price in Dublin over the last fifty years.
In 2023 a price hike of 12% in the wholesale price was introduced, which added 12 cents onto the current price of a pint; however, a year before, companies were adamant the prices would drop or at least stay the same, due to the cost-of-living crisis.
Only time will tell if we will be able to afford to get our hands on our favourite pints as the years go on and the prices change yet again. Until then, let's continue to drink our expensive pints because, after all, they are an essential part of Irish life.