The Swiss culture is distinguished by its diversity, as the country lies at the crossroads of several outstanding European cultures. Switzerland is also a multilingual country, as its national languages include German, French, Italian and Romansh. In addition, there are numerous dialects spoken in every region. Each canton has its unique cultural features. The culture, customs and traditions differ in different regions of the country, as each canton and municipality have cultural autonomy.
In the small country of Switzerland, there is also a distinction between the culture in the mountains and the culture on the central plateau. This means that life in a mountain valley is different from that in a big city. Thus, over time and with the increase in tourism, some local customs have achieved national fame.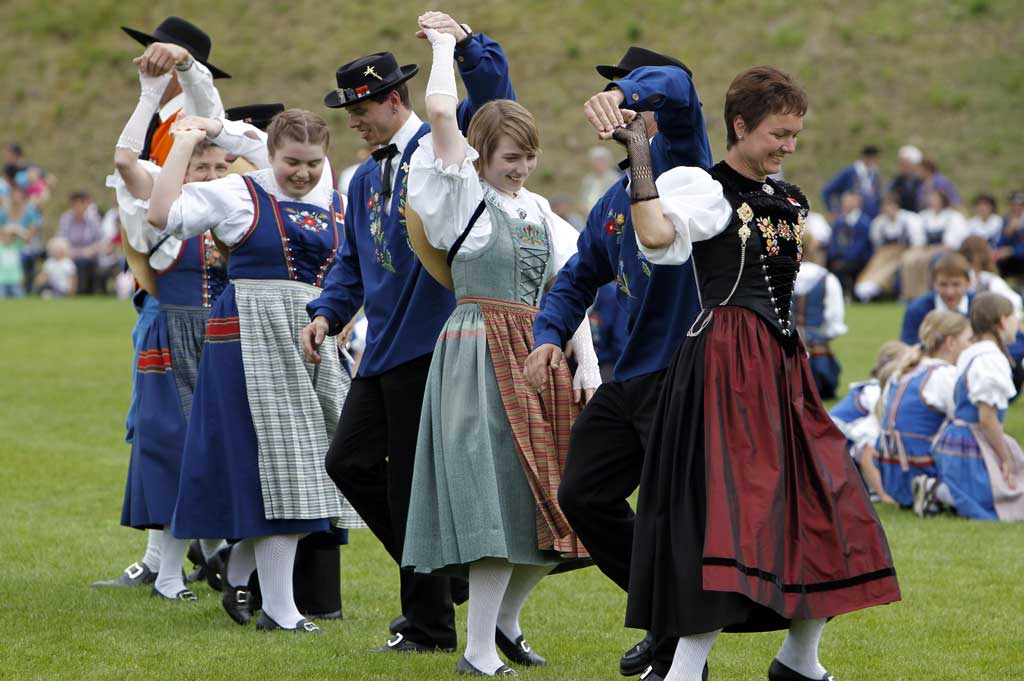 Therefore, nowadays Switzerland can boast highly preserved and living traditions, as well as local customs. The Swiss Alps have played a major role in creating the history and cultural diversity of Switzerland.
This country is the perfect choice for lovers of all kinds of arts. The cultural heritage of Switzerland is assembled in more than 600 museums, of which the Swiss people are rightly proud. The best known are the Swiss land-museum in Zurich, the Art Museum in Basel, also the Transport Museum in Lucerne, the Olympic Museum in Lausanne or the Red Cross Museum in Geneva. Each of these unique museums combines entertainment, fun and some useful information.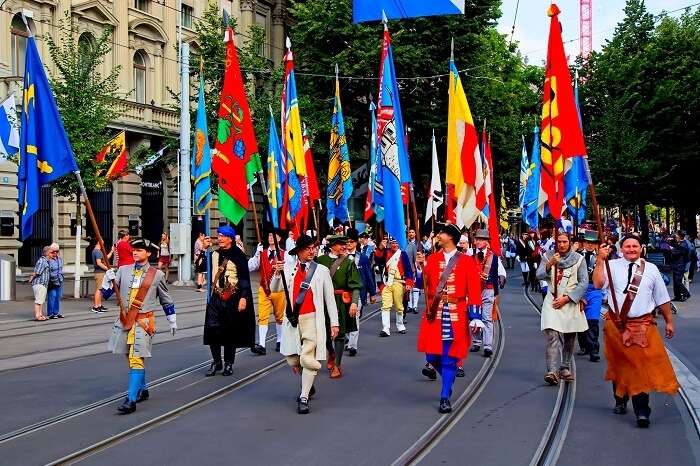 Switzerland's culture is also famous for the arts and crafts: mainly, watchmaking. The industry of Swiss watches gained a respectable reputation during the past decades. The International Clock Museum in La-Chaux-de-Fond presents a vast collection of 4500 timepieces including more than 700 wall clocks. Although there might be noise coming from the ticking of these clocks, this museum is a relaxing place to visit.
The Swiss culture also represents the culinary of Switzerland, which surely makes it real-life heaven for foodies. One can taste a huge number of national dishes as well as the regional specialties regardless of the canton they are visiting.
While talking about the Swiss culture, one needs to consider that they keep old-aged traditions, not for the sake of tourism. They do keep those traditions alive with pride. They perform folk music and dances, wear ethnic dresses and to an extent may seem too conservative.
Switzerland has an enthusiastic music scene spread all over the cantons. Alpine folk music blossomed in the unwritten form of skills and compositions. It passed from generation to generation during decades and even centuries.
Swiss folk music is generally lively dance music. The most popular musical instruments are accordion (Schwyzeroergeli), violin, bass violin, clarinet dulcimer (Jew's harp). Of course, in this line we should not forget about the alphorn, which formerly was also used as a signaling instrument among the herdsmen. As a rule, every village has at least a choir or a traditional music band.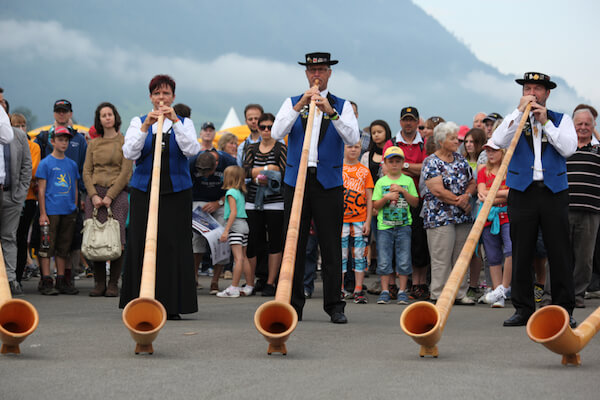 Switzerland, with its cultural life and traditions, attracts more and more tourists every year. If you like combining discoveries with beautiful nature, then Switzerland is the right place to start from!
Source: switzerland-tour.com